I'm hoping that by now most of you have heard about our awesome timetable of workshops and events we're having at the gallery for August Craft Month 2015. It's exhilarating to be able to host such a variety of courses with such lovely and knowledgeable instructors! And that's the point of today's blog post! We'd like to introduce you to some of the people who will be running our workshops, so we asked them to tell us a little bit about themselves.
Siún Carden - Beginners Drop Spindle (8/8/15) and Beginners Spinning Wheel (15/8/15)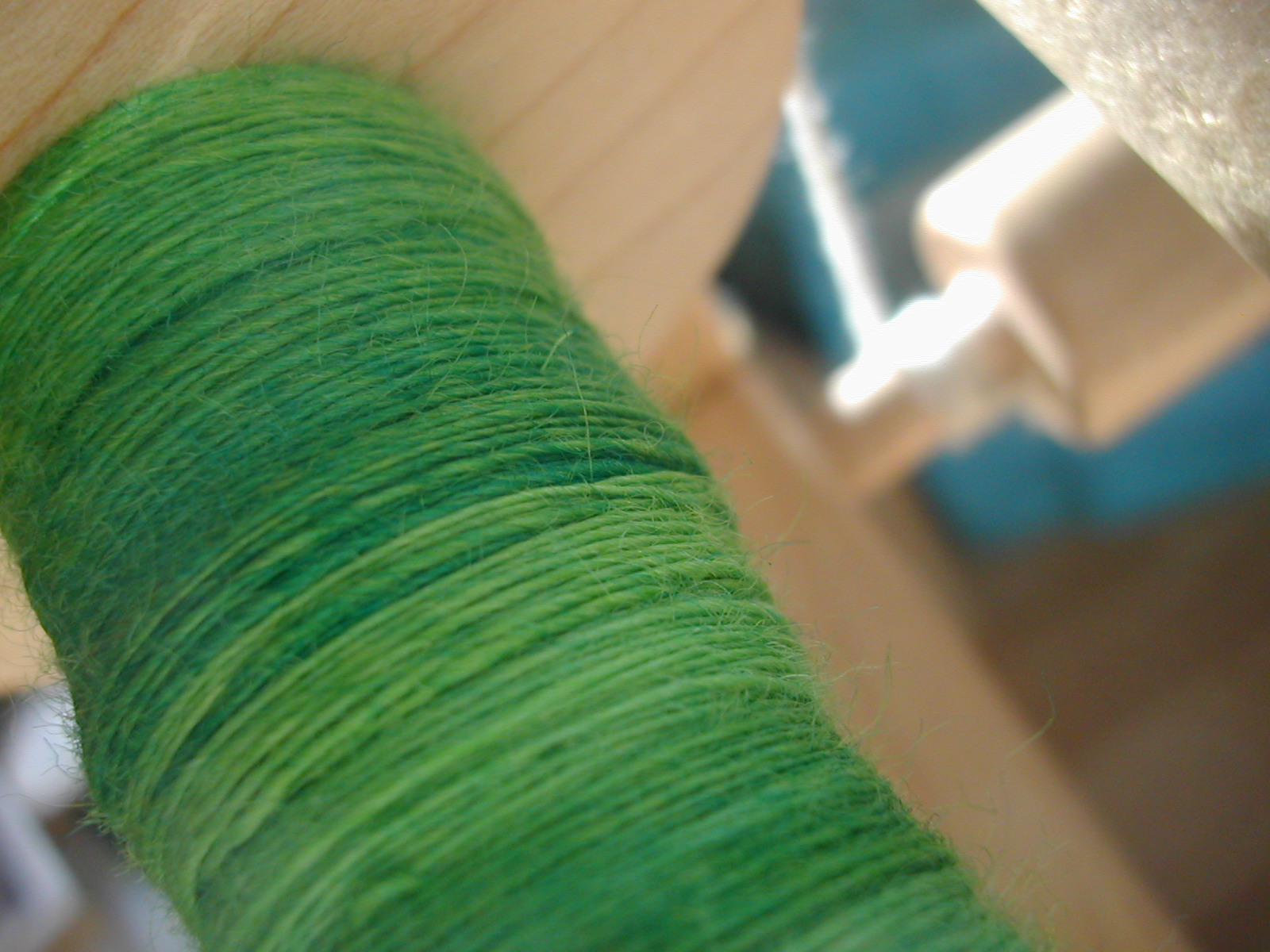 Siún learned to knit at the age of 6 or 7, when a babysitter offered to teach her. She has been knitting ever since, and has designed several patterns of her own including shawls, scarves, sweaters, mitts, and more. She began spinning nearly 10 years ago, and has been obsessed with it ever since. She told me:
'What I love about spinning is the simplicity of the technology compared to the intricate or massive things it can achieve. My interest in textiles is not about historical re-enactment (though I know lots of great people who are into that) but I do see our current textile processes as part of a very long story that is crucial to human history. It blows my mind that until so recently, all of our spun textiles were made with spindles. Every thread of every sail on every boat was made with what amounts to a weight on a stick, and we travelled the world! Even the spinning wheel is pretty new, taking off in the mid-1500s. Nowadays, in this country, we are lucky enough to be able to spin for pleasure and there is an incredible range of resources available to make beautiful and unique yarn.'
She wasn't always good at it though, she adds, it required practice and dedication. She regrets throwing out her early attempts at spinning, so she could show beginners where she started and what can be accomplished. The biggest barrier for new spinners, she believes, is frustration. Control and consistency come with time.
She's delighted to have the chance to teach at Top Floor Art. Of Top Floor Art, she says, 'It's a gorgeous, inspiring space, and it's amazing to be part of such a great programme.' Though she has only taught one paid workshop before, she has taught many individuals informally and her enthusiasm is catching.
Nikki Hagan – Beginners Sock Knitting (22/8/15)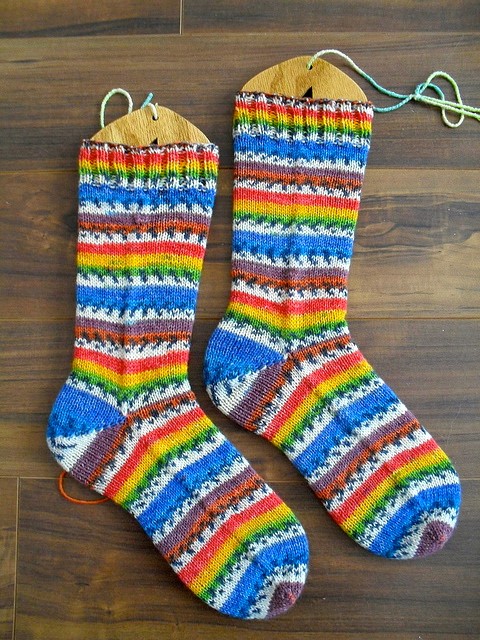 Nikki has been knitting for as long as she can remember. She has pictures of her mother teaching her to knit one Christmas with orange plastic needles topped with pineapples. At age 10 she knit a somewhat holey yellow duck with purple hair and presented it to her grandmother as a gift – and she still has it!
It was only when she began university that she realised that many of her friends were also 'secret knitters', so they came out of the yarn closet together and, in 2007, created the Belfast Stitch and Bitch group which still meets today. She loves that knitting (or crochet, or any craft) serves as a talking point, and when people spot knitters knitting in public, more often than not, they'll approach for a wee conversation about their own knitting memories – whether they come from when they themselves used to knit, or a relative (such as a granny or aunt). It's interesting to hear how people across the generations have been exposed to this craft, and their experiences with it. She also loves that it's portable – you can knit anywhere! – and relaxing. 'The rhythm of knitting just calms and soothes the mind,' she says.
Like all crafters, Nikki wasn't always confident with knitting needles. Her friend, Nicky (also a founding member of the Belfast SnB group), coaxed her into the world of circular needles, reading patterns, and using luxury yarns that required more care and attention but produced gorgeous projects. Sock knitting remains one of her favourite objects to knit.
As Nikki hasn't taught anyone formally before, she's nervous – but excited! – about teaching at Top Floor Art. She loves knitting socks for her friends and family, and it looking forward to passing on that love. She's hoping to be received by enthusiastic knitters who could perhaps become friends, so go easy on her, will you?
Annabella Noviello – Wet Felting (19/8/15)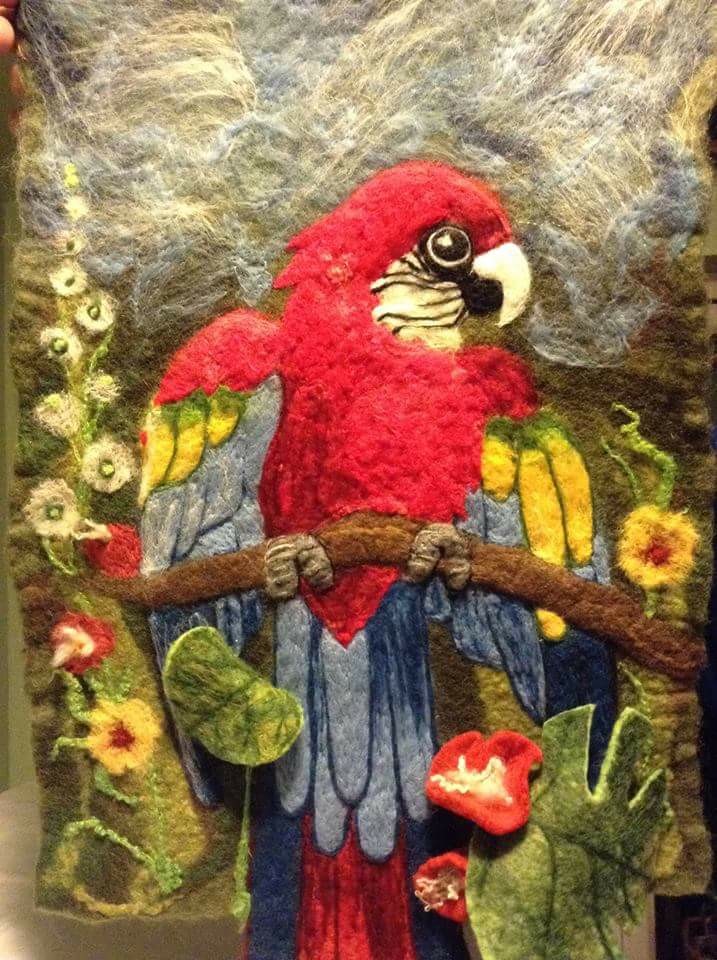 A few years ago, Annabella enrolled in some art textile classes at Belfast Metropolitan , where she was a student for 3 years. She studied art design, embroidery, creative stitching using a sewing machine, weaving, printing, silk painting, batik, paper making, and of course felting. Felting really caught her imagination, and since then she has been addicted. She now gets lost in it, and when she's working, she says, 'time just doesn't exist anymore'. Starting with simple wool, layering it a certain way, applying soap and water and beginning the fulling (felting) process, she can allow her creativity to flow. The tactile pleasure she receives from touching the soft wools and the surprise of seeing a loose pile of fibres melt together into an image or design evokes a feeling of unbelievable satisfaction, she says.
She's very excited to be teaching at Top Floor Art and cannot wait to pass on her passion and skills for wet felting, although she enjoys all types of crafting. The only thing she regrets is not having enough time to do it all!
Emma Rice – Beginners Cross Stitch #1 (19/8/15), Beginners Cross Stitch #2 (26/8/15)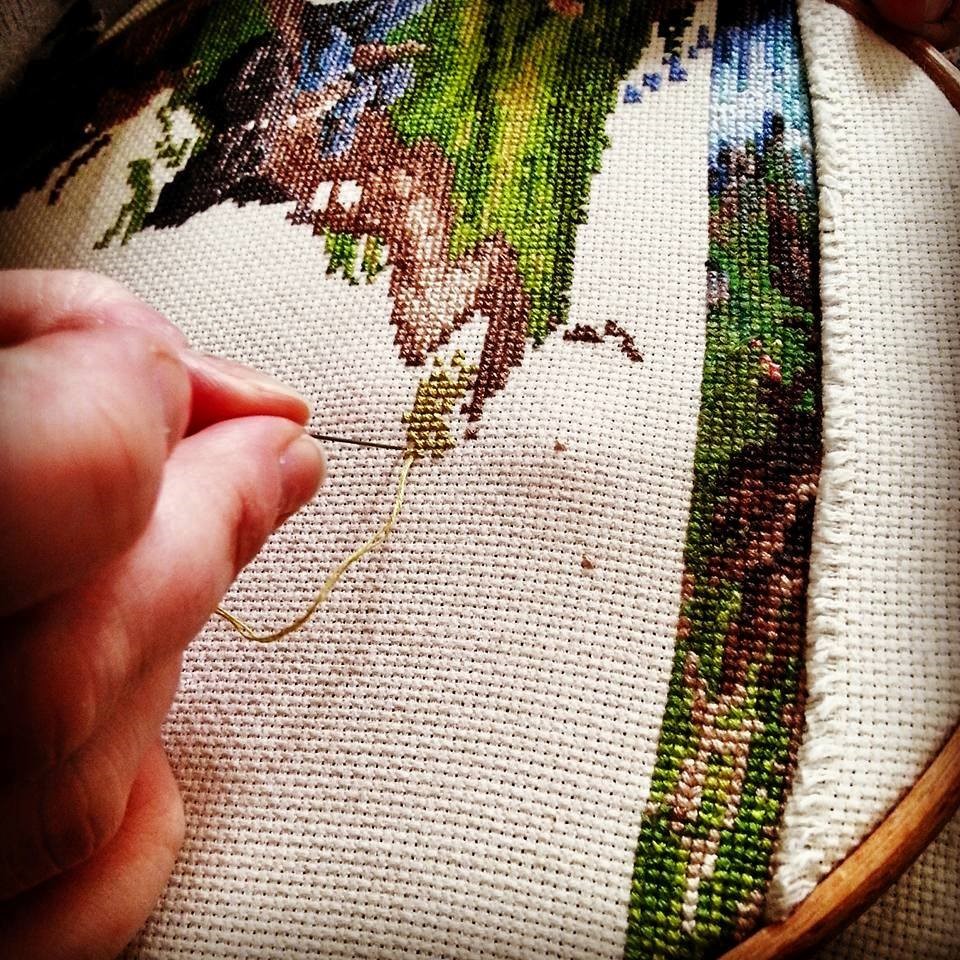 Emma was 9 years old when she received her first cross stitch kit in a Christmas stocking. Her mother did a lot of cross stitch, and Emma was curious, so she began her first project: an intricate Celtic knot bookmark. Unfortunately that was her first and last project for awhile, until she was pregnant with her son and looking for some handmade Christmas gift ideas. Her cross stitched bookmarks went down well, so she decided to take the craft to the next level: she started by doing a birth record for her son and hasn't stopped stitching since.
She loves watching the picture develop as she works. It can be tedious and a tad challenging at times, but feels once a project is finished and framed it has been 100% worth the effort.
She recalls that it wasn't always so easy to learn to cross stitch. Visualising the pattern and figuring out where to place the stitches was difficult at first, and Emma was sure her mother regretted giving Santa the idea for the kit in the first place! But after some time, when she came back to it as an adult, she found it easier and it quickly clicked into place.
Although she hasn't taught cross stitch to others before, she's excited to give it her best and hopes to be able to explain everything clearly. She works as a classroom assistant, so is used to the classroom environment. The Top Floor Art gallery, she says, is quite warm and inviting which she hopes will put everyone at ease. She's looking forward to helping others find the beauty in cross stitch crafting, as she knows it can be hard and confusing when starting out and learning from someone else can be the difference between succeeding or becoming too discouraged with a project.
Emma Whitehead – Time Bug Workshop (5/8/15), Free Style Embroidery (15/8/15)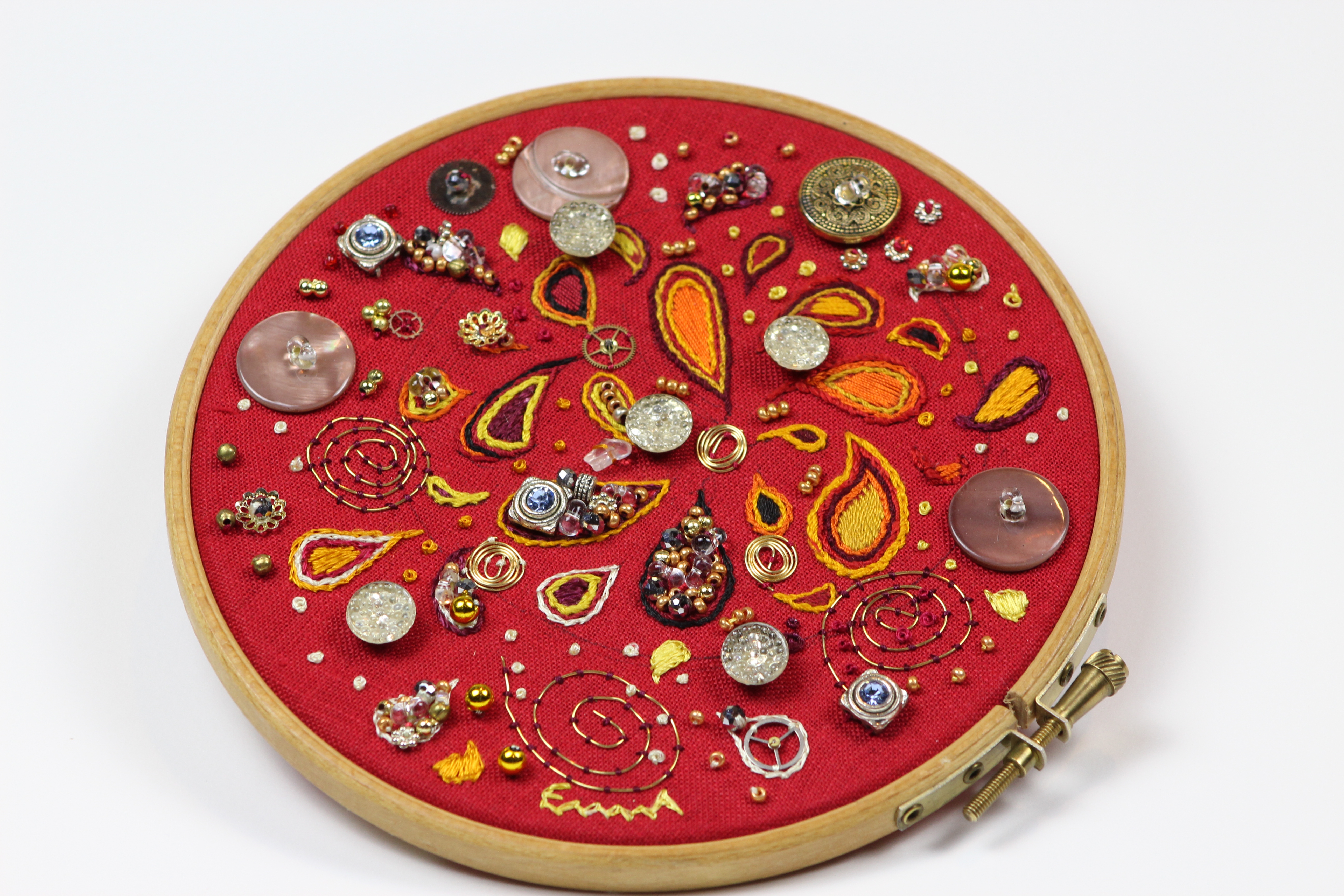 As the co-owner of Top Floor Art Gallery, Emma has a lot of experience with art, textiles, and crafting. Known for her hand-stitched 'Map Butterflies', 'Time Bugs', and her 'Space Junk' series, Emma is a creative and accomplished artist and crafter. She transforms recycled jewellery, clock and watch movements, beads, vintage maps, charts, silks and linens into works of art that incorporate origin, entomology and astronomy. She is excited to be taking part for August Craft Month and to host such a variety of workshops for potential crafters.
She says:
'There is so much talent and skill here in Northern Ireland. It is great to be able to offer a platform for our tutors to share their skills with the public. Working in partnership with Voluntary Arts Ireland has enabled us to help 3 of our workshop tutors, who are new to this type of teaching, learn all the skills they need to effectively pass on their craft knowledge through the Spirit of 2012 'Taste For Tutoring' scheme.'
We hope you can join us for this creatively stimulating line up of crafting! August 2015 is the month to try something new!
Jaele.