If you are marking a significant occasion – wedding, birth, anniversary, retirement - have you thought about a customised handmade artwork, or a painting of something, or somewhere, very dear to the person who you are gifting to?
Both of us (textile artist Emma Whitehead and fine artist Stephen McClean) work to commission, We have put together a short blog here to give you an idea of how it all works, and we invite you to get in contact to chat about what you have in mind.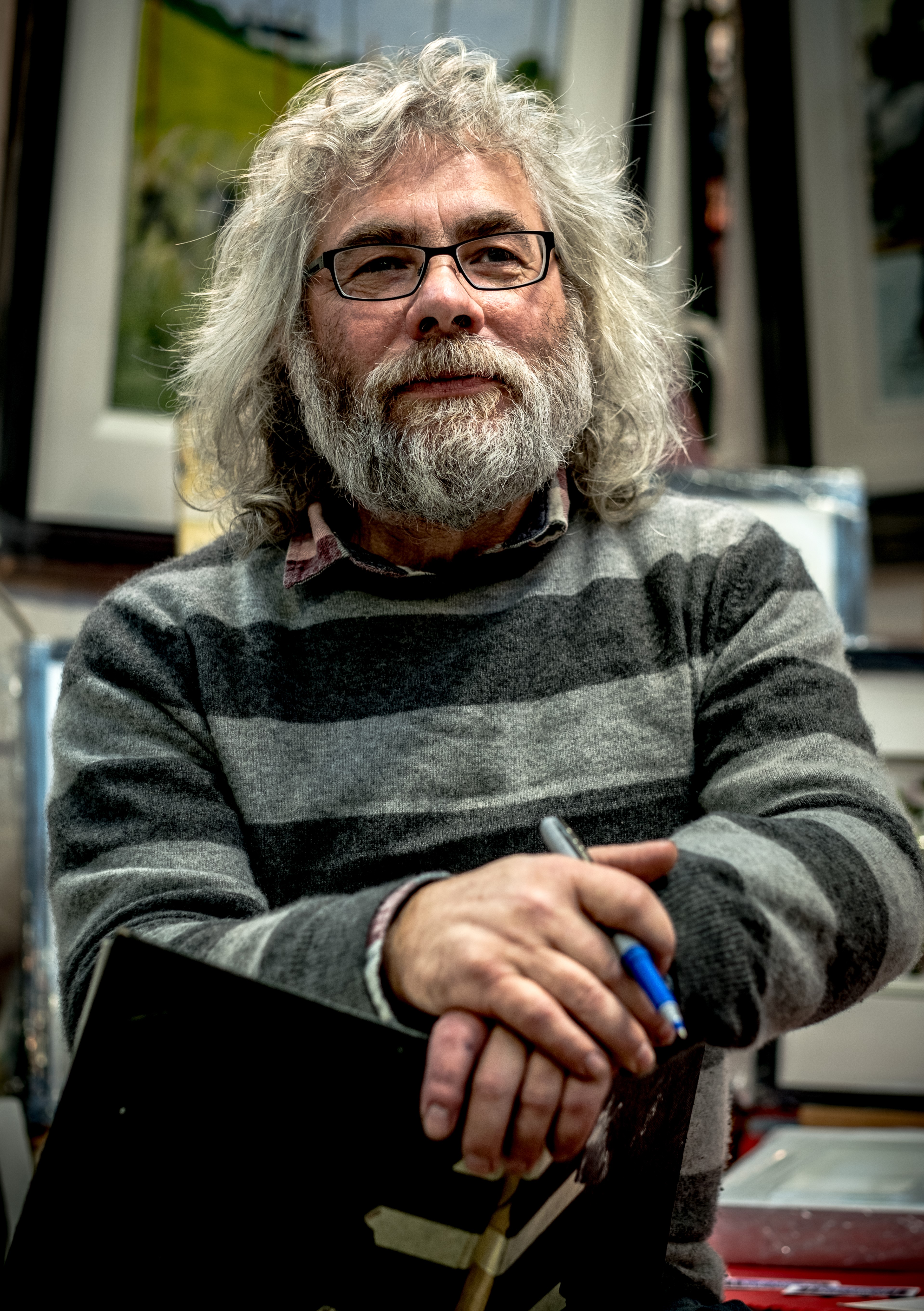 Stephen McClean
Stephen McClean is a self-taught artist whose vibrant paintings capture Northern Irish landscapes and cityscapes. Stephen paints in acrylics, oils and watercolours exploring the story and life within the scene while retaining the fluidity of his chosen medium. See some of his work here
Contact him to discuss what you are thinking about. Time to research and complete a piece varies – for example, an unframed watercolour could be completed in a fortnight, however larger pieces/oil paintings will take longer - so do contact him as well in advance as your timeframe allows.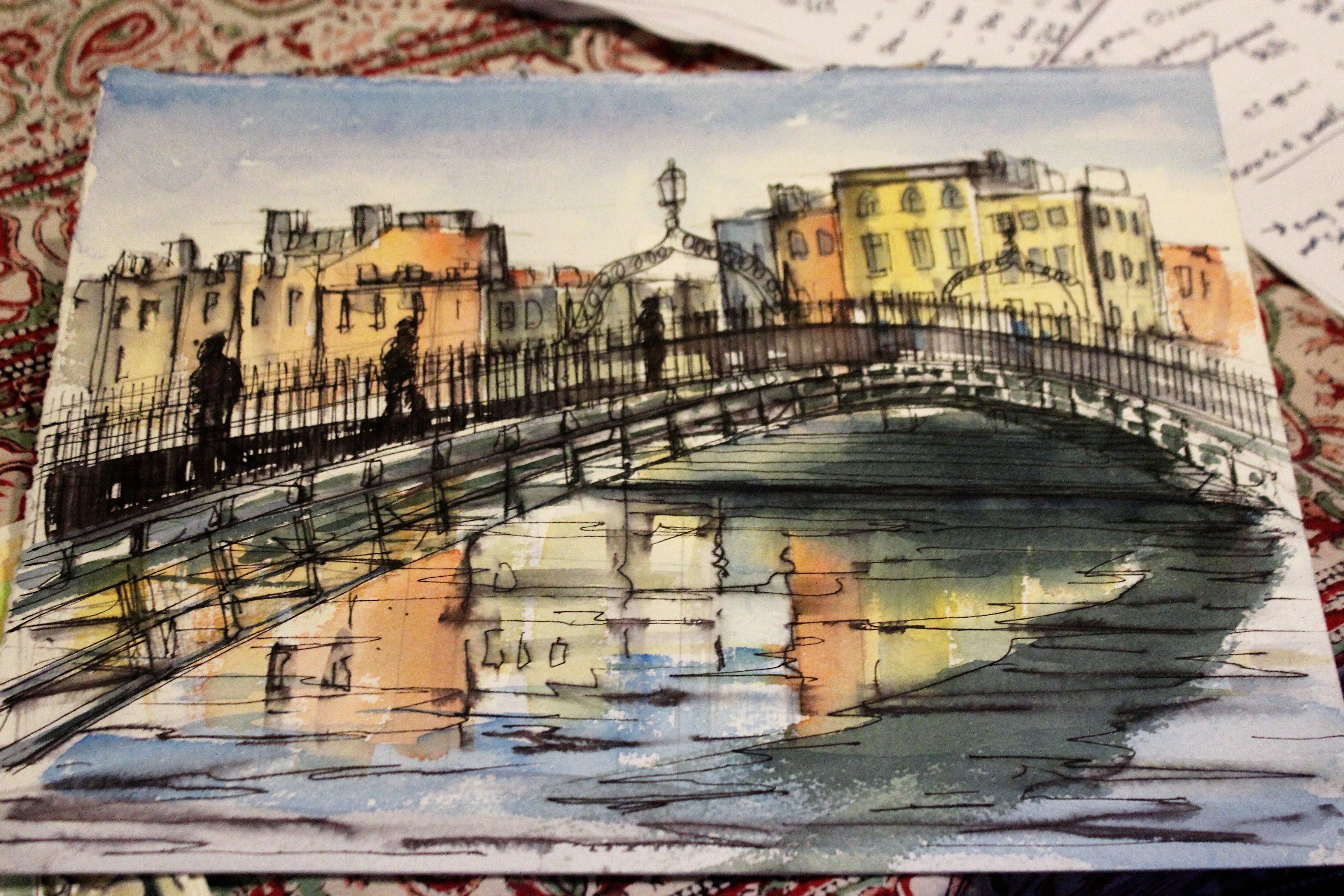 Emma Whitehead
Emma Whitehead is a textile artist who uses traditional and innovative embroidery techniques to create three dimensional artworks. See some of her work here
Emma offers two types of commissions based on her wonderful Map Butterfly series.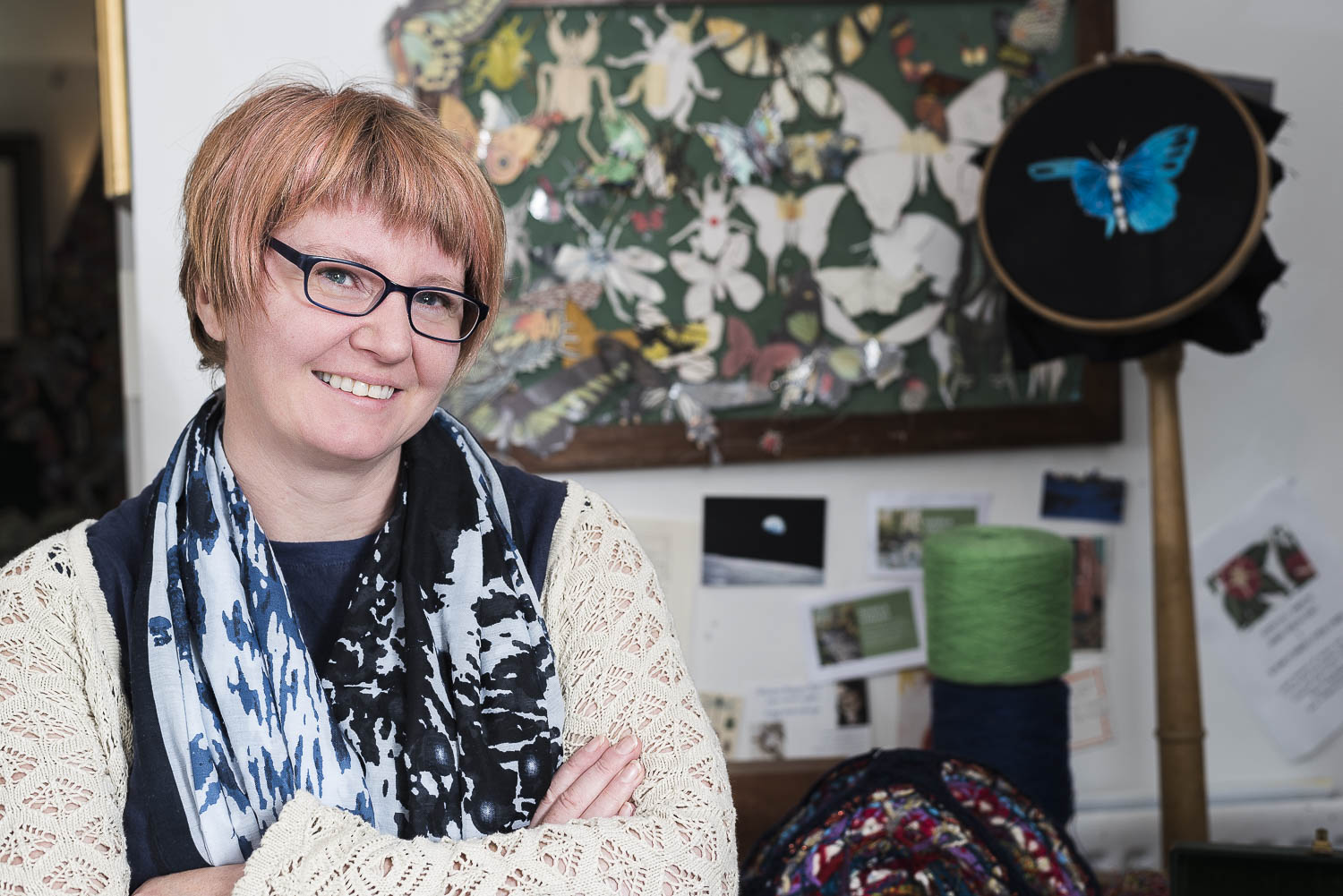 (1) 'Map Butterfly' – paper-based series. This affordable range is just right for Christmas, birthdays and to mark occasions. Have a chat with Emma about the map area you are thinking of, the background, colours, shape you would like. You can do this face-to-face or via email.
Price: from £60 depending on the number of map areas and level of personalisation involved
Time: these take about 2-3 weeks to complete.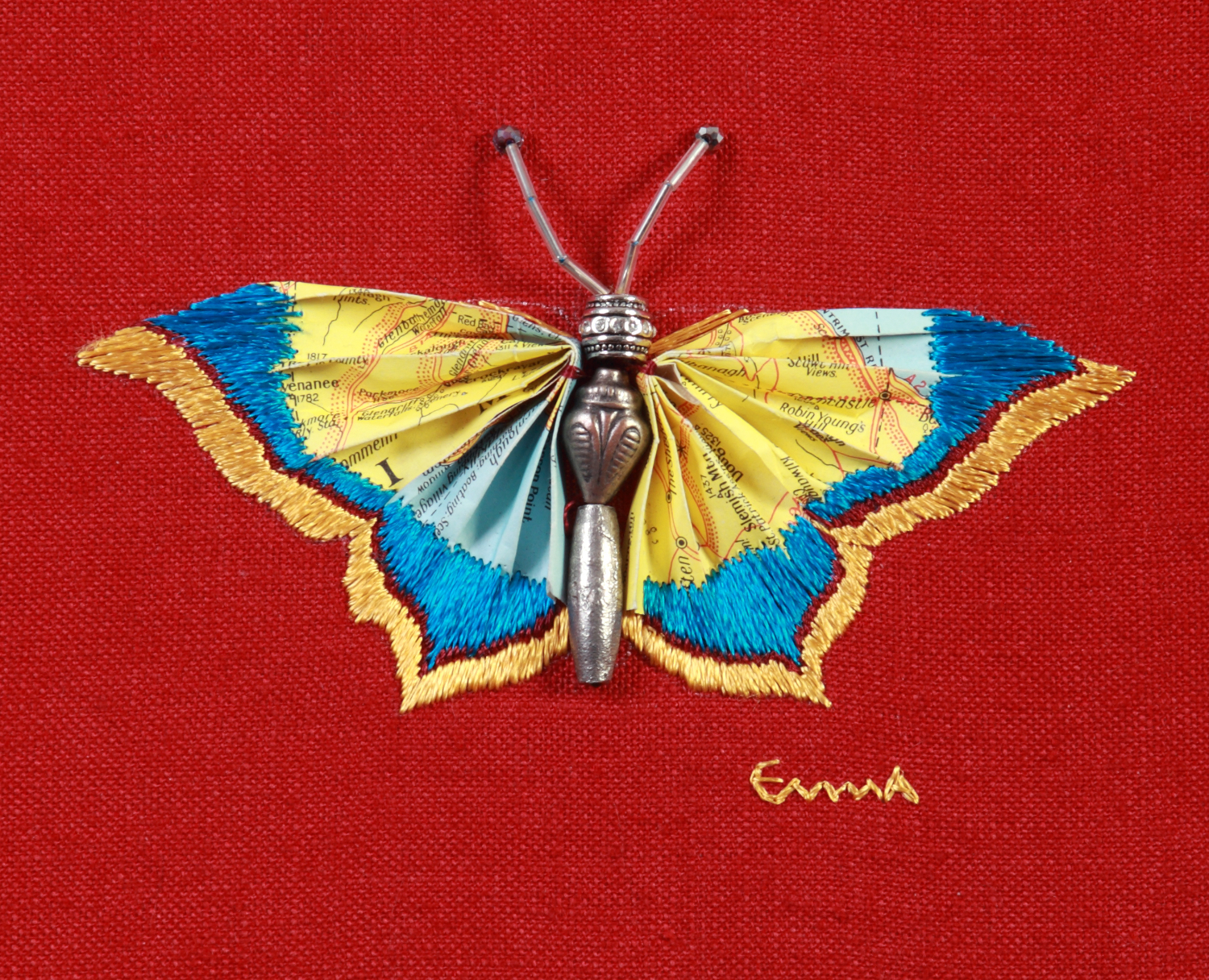 (2) 'Map Butterfly' – embroidered series. These very special pieces are popular for significant birthdays, anniversaries and also as leaving gifts. Personalised and bespoke, you are invited to incorporate personal items like beads or broken jewellery in the making. As well as the map area, you'll be able to choose fabric (linen, silks etc) and colours to match with interior furnishing or the map area. We have a wide range of maps from all over the world, we do our best to source maps to the closest detail. All 'Map Butterflies' come with custom made 3d box frames.
Price: These start in price at £145 for smaller pieces, no maximum.
Time: These can take up to a month for the smaller artworks. Larger pieces can take up to 3 months to create. Time includes research, making and framing.
Consultaton: Because of the level of personalisation, Emma would love to chat to you face-to-face if possible, but if you are not nearby, do make contact.
CONTACT US
TFA tel (Wed-Sat): +44(0)2897519266
Mob: 07828570837
Email: info@topfloorart.co.uk