I make my living as a textile artist and embroiderer but when I began my career in sewing I didn't know what I didn't know.

I didn't sew much as a child. In fact, to my embarrassment, a family story relates my distinct lack of application and ability; a piece of beautiful, delicately flowered, Laura Ashley fabric returned intact at the end of the primary seven summer term, blemished only by a series of uneven, rusty, pin marks. Over the course of the term it was supposed to be transformed into a beautiful, handsewn nightgown but the combination of unrelenting boredom and a seat at the back of the class resulted in less than the requisite result. My mother laughed and assumed I was destined for other things. Even now when stitchers, textile artists and crafters bemoan the lack of teaching sewing skills in schools, although I agree, I wince internally.
When I returned to sewing in adulthood I had no concept of the right or wrong way to do things, so I just had a go. Perhaps that is why I'm inspired by the big. Why not try to represent a planet, a star, a galaxy or a black hole on a 10 inch embroidery hoop - nobody told me not to.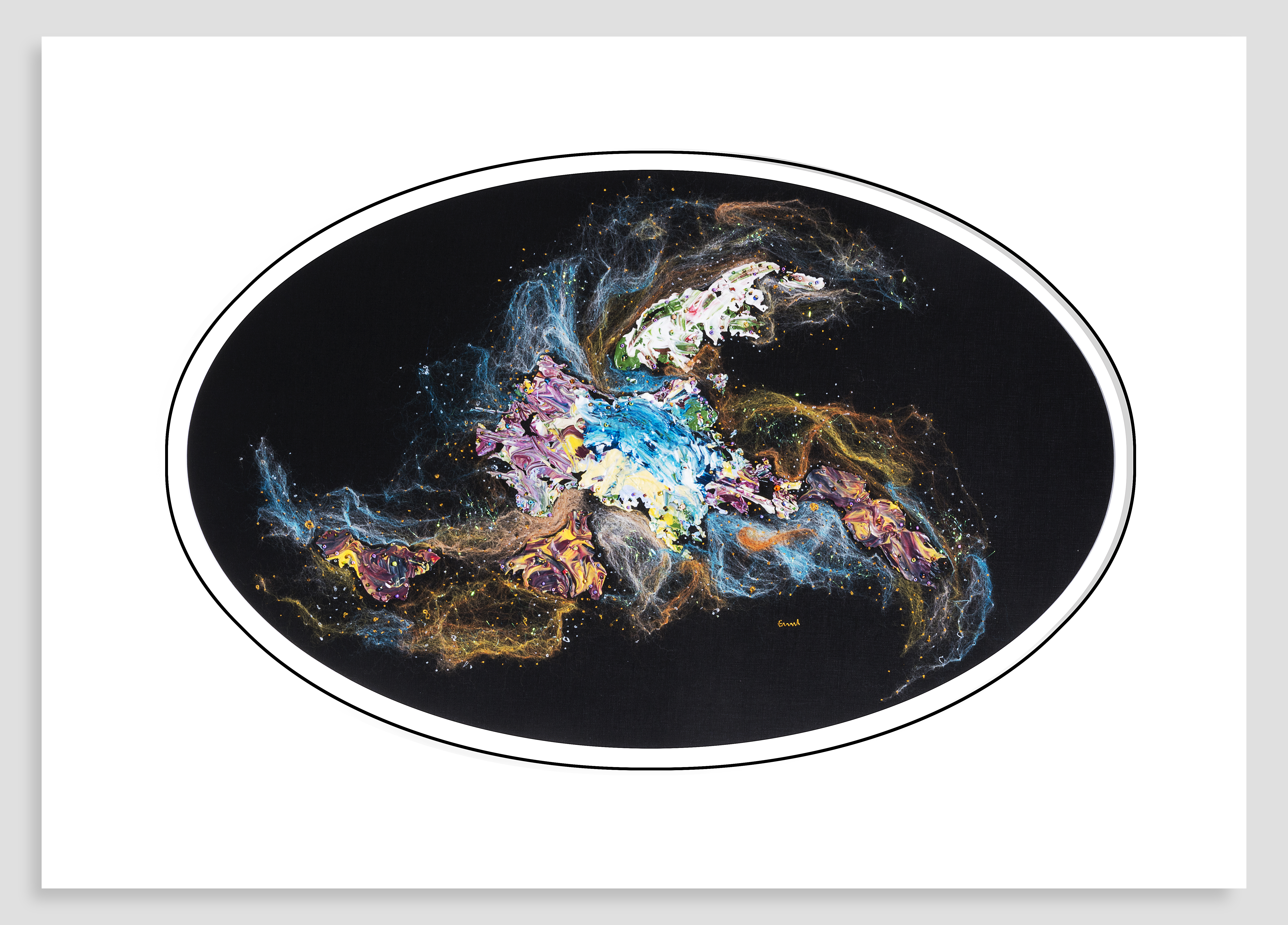 Amusingly, given my earliest sewing experiences, what I enjoy more than anything, is teaching workshops. I'm delighted by the variety of work and the sense of achievement people get from producing a finished piece at the end of a course. I bring examples of my own work to the classes, but I always tell people this is the boring piece because it already exits, what you make will be infintely more interesting... and it invariably is.
If you would like to have a go creating your own planet using embroidery, beading and needlefelting techniques check out this opportunity for a six week course at the Museum at the Mill, Mossley Mill, Newtonabbey. You can also see some of my work in Earth & Beyond; an exhibition on show for the duration of the course.