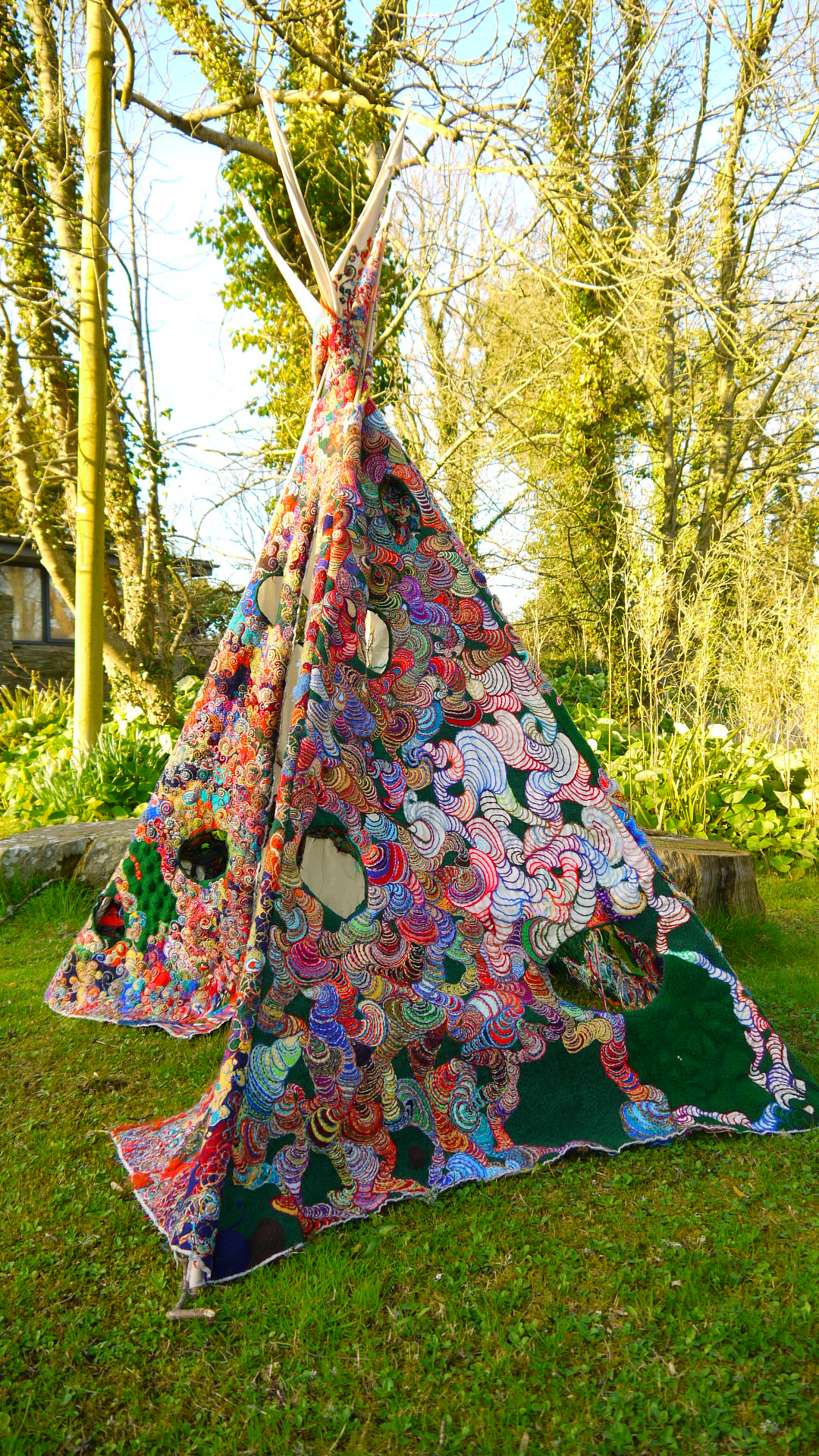 The question I'm asked most often about the Top Floor Art Tepee is 'is it finished yet?'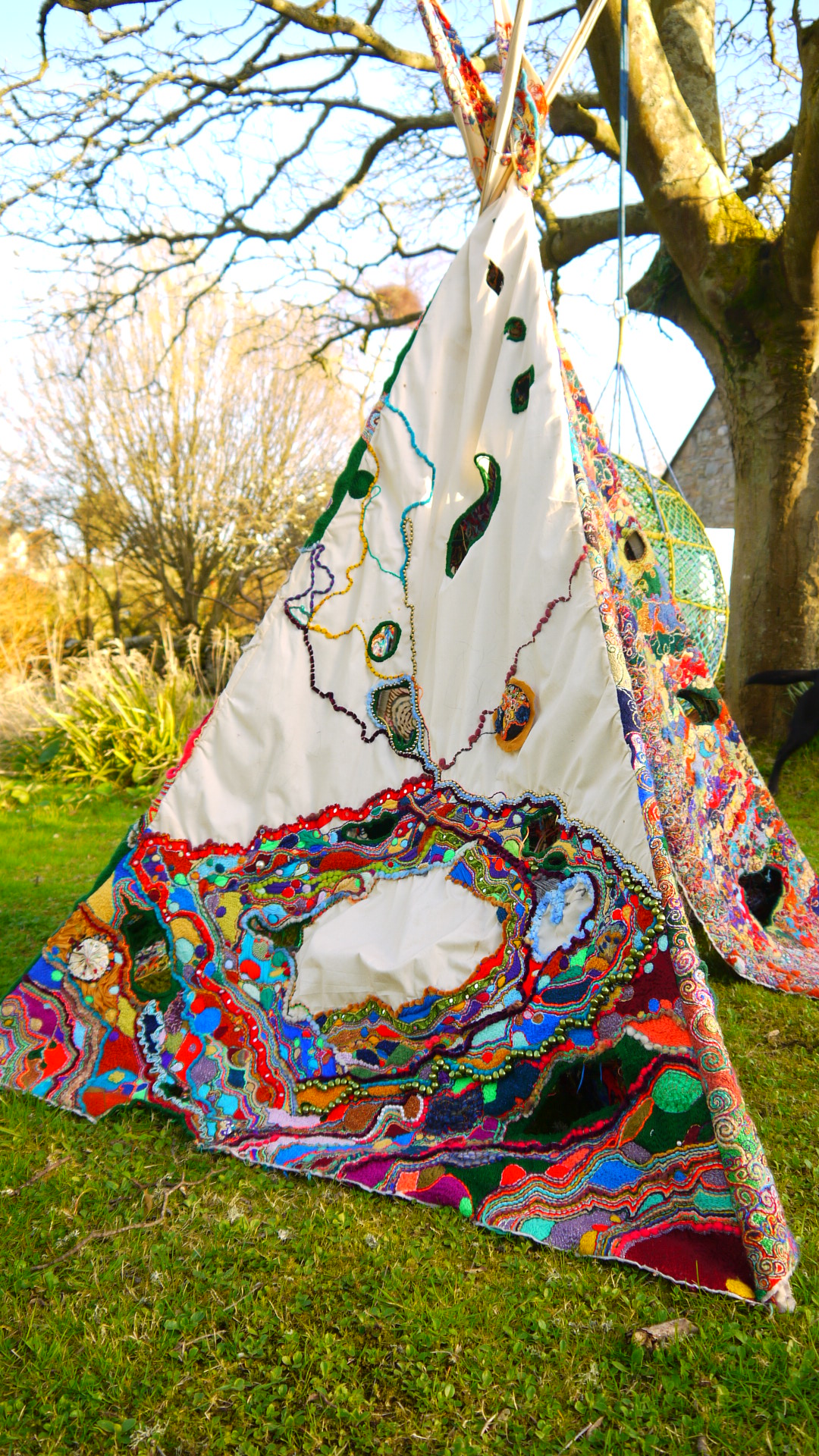 Nope, it's not and after over fifteen years of back breaking, needle breaking and yarn shredding hand stitching, I've come to the conclusion that's not the point. It's been a real privilage to share the Tepee with the dogs, cats and children that fought over it, curled up in it and on it and the people who admired it and donated wool, beads and threads.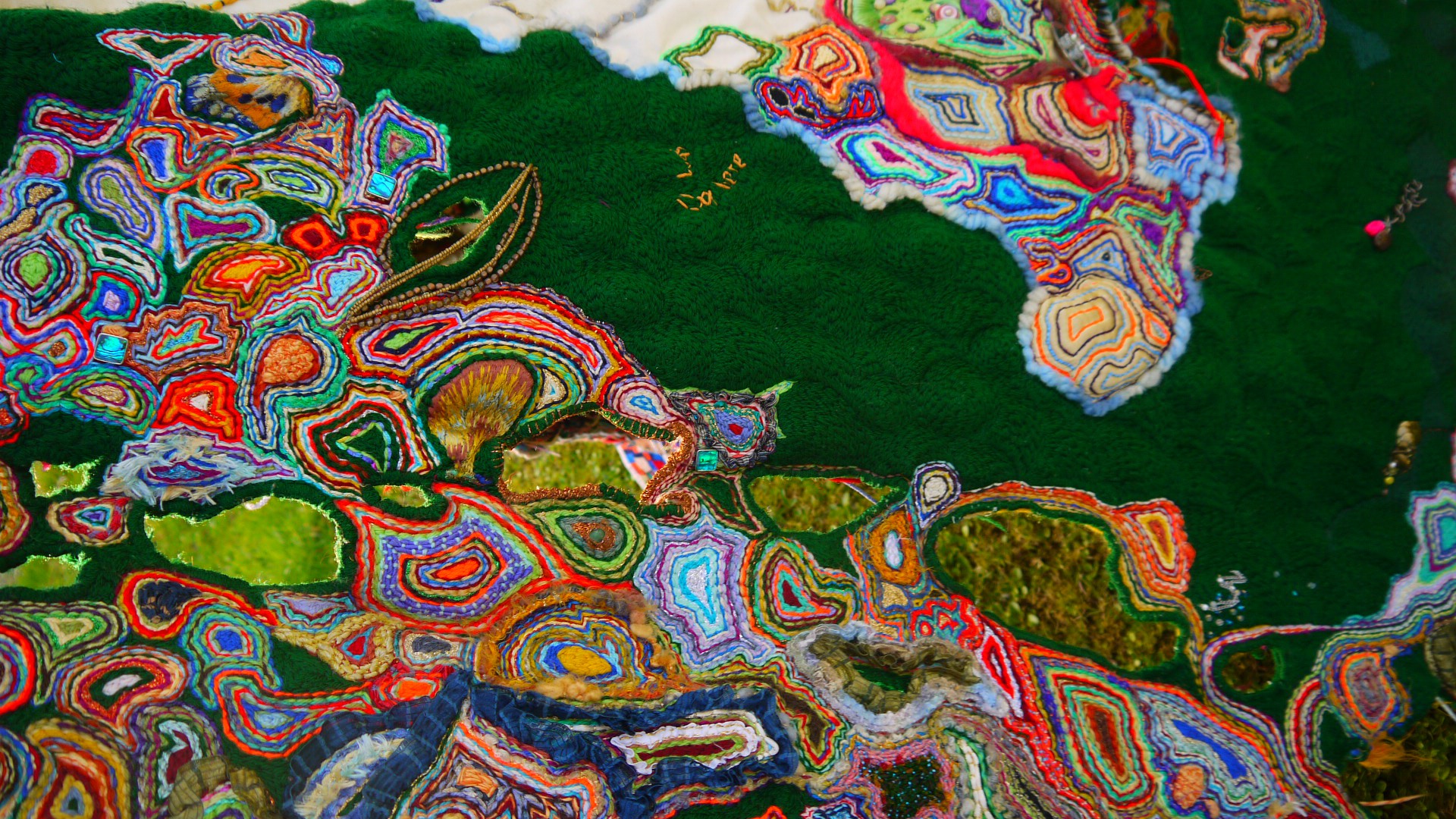 More recently I've discovered it's a privilage to share the work. During a number of events in the past few years, I've hauled the Tepee out, brushed it off and offered folk a chance to stitch a bit themselves. What a revelation - tiny bits of Tepee personality emerge in ways I never imagined. People approach it tentitvely at first - not wanting to spoil the pattern but before we know it an entirely new theme emerges.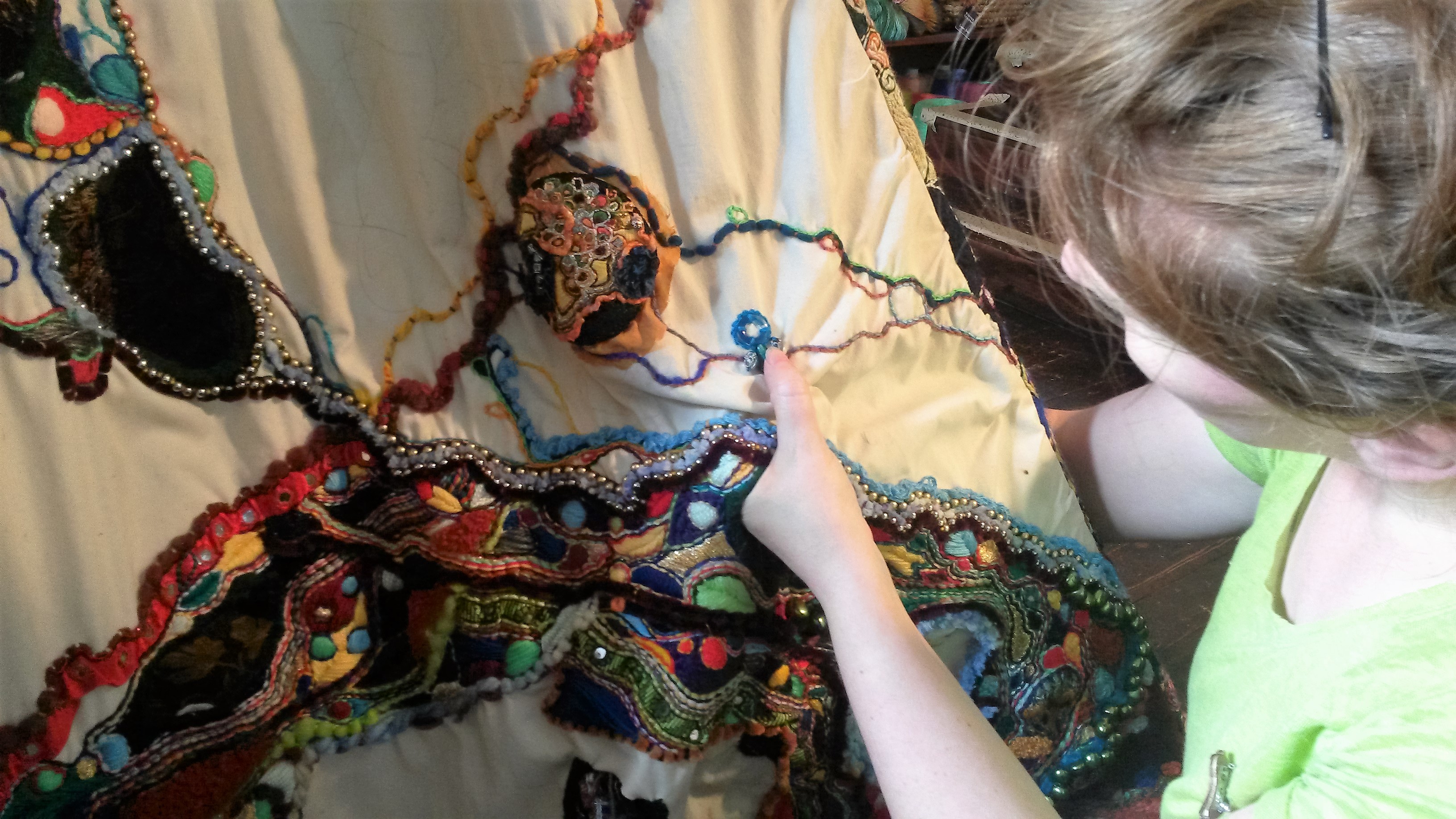 The second question I'm asked and ask myself is - why?
I've no idea but if you'd like to have a go stitching the Top Floor Art Tepee come along to The Createathon at the Ulster Museum, Belfast 10am - 4pm 2/4/2016.