Recently, we attended a gathering of crafters. It was a networking opportunity, and it was a chance to see what other artists and crafters were doing.
Towards the back of the room we happened across a woodcraft stall, and it was there we met Tracy from Ballynagran Crafts. There were gorgeous wood-turned yarn bowls, and even more exciting, yarn spinners! The yarn spinners were designed to hold your yarn and allow it to turn as you knit or crochet, and the post keeps it from scooting off across the room, or under the sofa, or in my case, atttacked by the cat. And since they're made with beautifully finished wood, they're almost like a piece of art in and of themselves.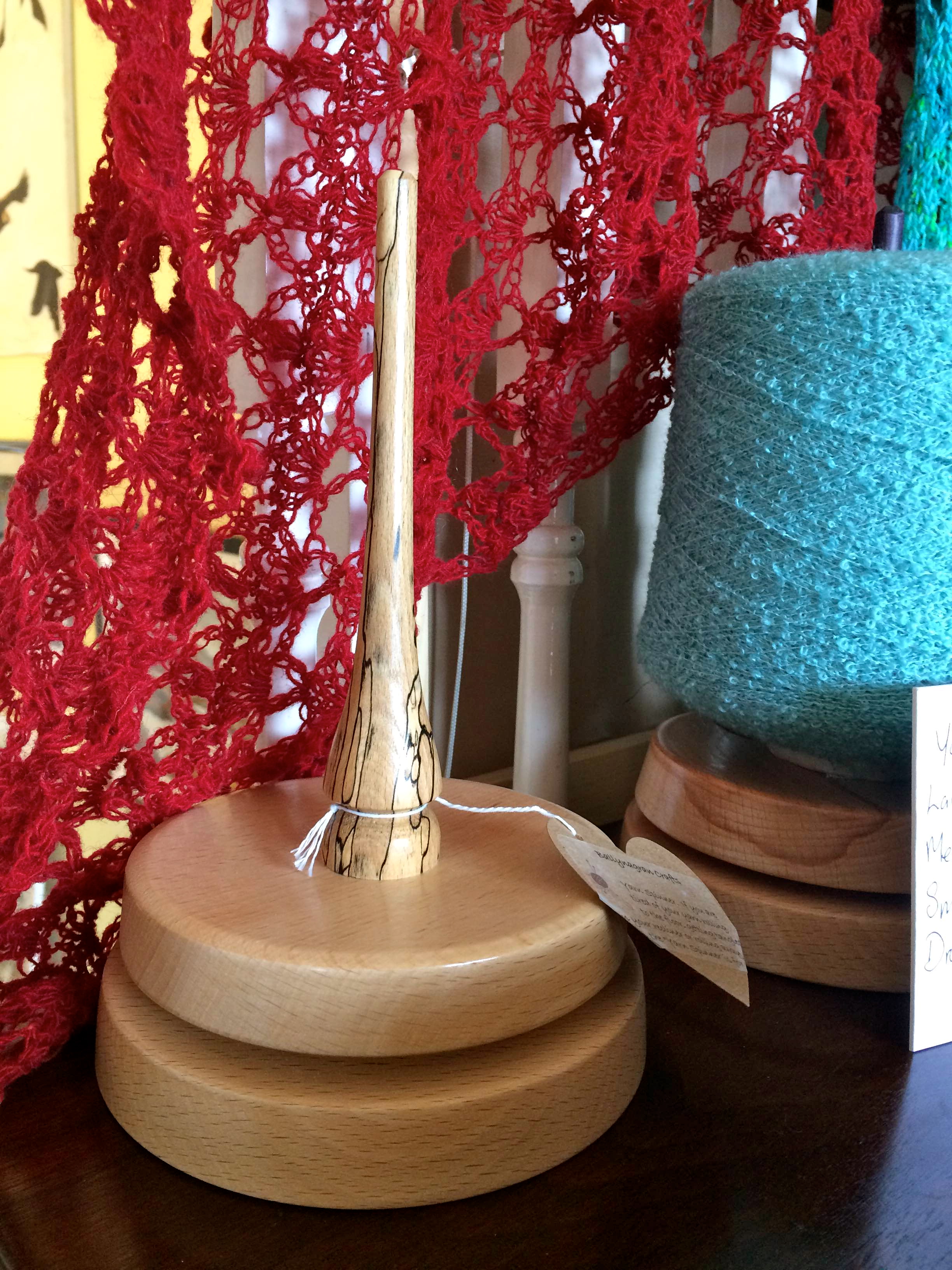 We're extremely pleased to have them in the gallery now. Come have a look, see how they work and feel how wonderfully smooth and well crafted their products are. We stock their yarn bowls in various sizes, the yarn spinners, and introducing their drop spindles (my personal favourite)!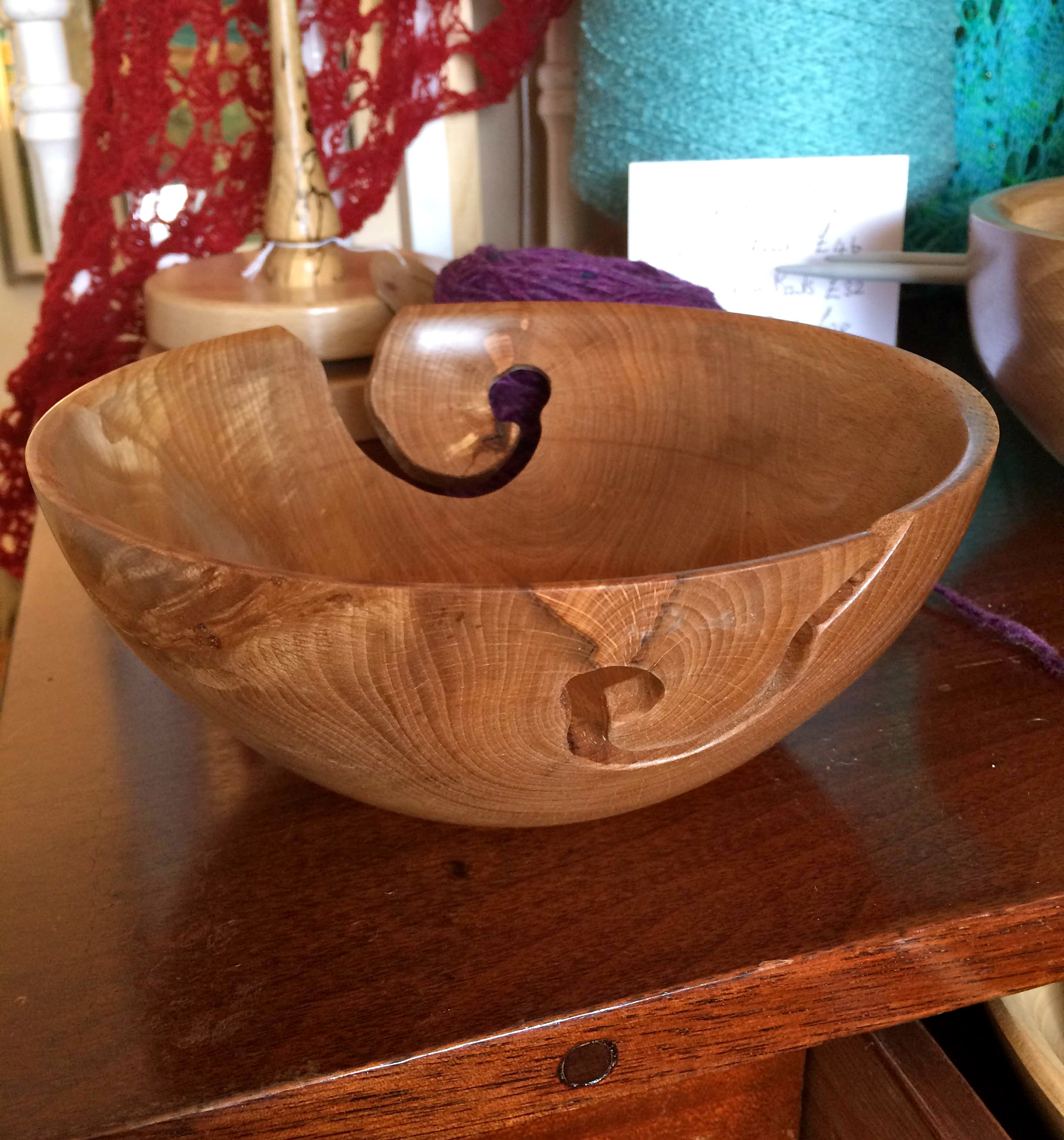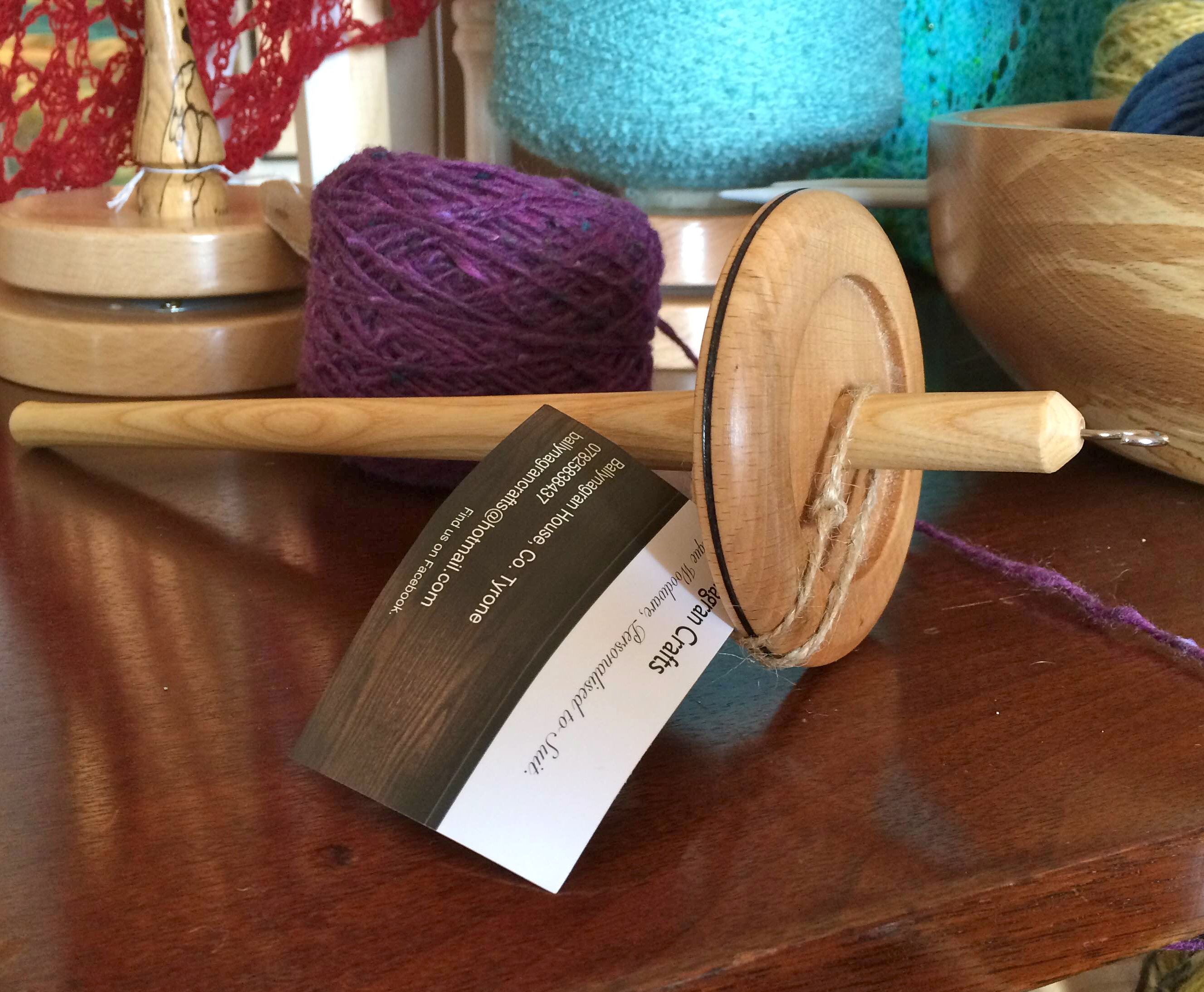 These are perfect for the upcoming World Wide Knit in Public Day on 18 June! Mark your calendars, it's going to be a great day! Come to the Ulster Folk and Transport Museum in Cultra from 11am and get in FREE with your knitting/spinning/crochet/cross stitch project! Watch the machine knitters demonstrate how machine knitting works, check out the spinners from the Ulster Guild of Spinners, Weavers and Dyers and watch fluff turn into yarn, come sit and knit with us, search for woolly woodland creatures in the gardens with the kids, try your hand at miniature knitting or just come and bask in the magic of handmade yarny things.
And once you're hooked (pardon the pun), we can sort you out with your very own yarn bowl and spinner!