It's that time of year again, when we grab our balls, sharpen our needles, and - wait, what did you think I was talking about? I'm talking about World Wide Knitting in Public Day!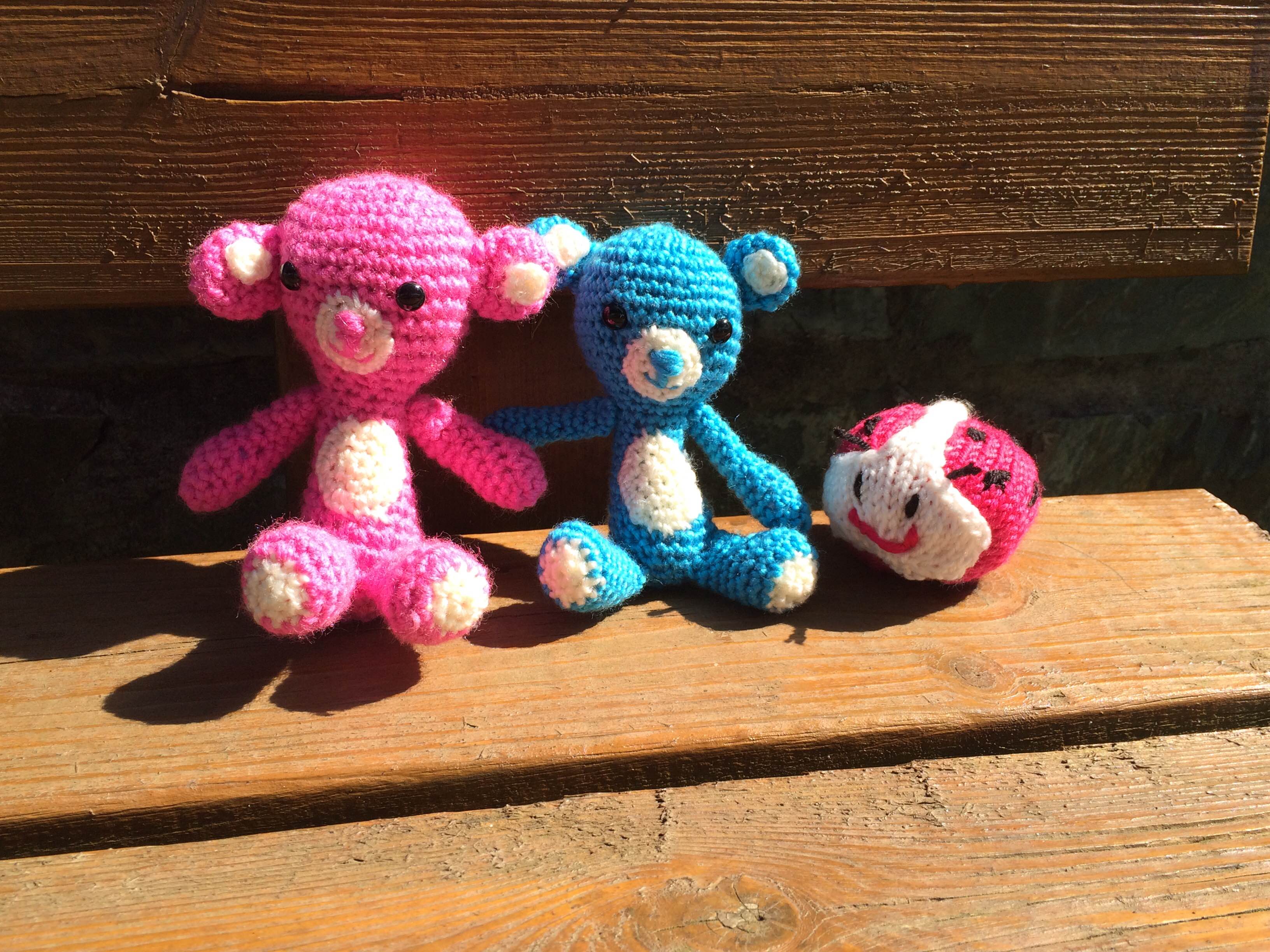 This year Belfast SnB joined up with the Ulster Folk and Transport Museum on the 18th of June and hosted a brilliant day of knitting, crochet, spinning, yarn dyeing, weaving, and all sorts. The Ulster Guild of Spinner, Weavers and Dyers were there, as well as a few of the museum's other talented craftspeople, all set against the backdrop of the beautiful mock village of Ballycultra. Our group arrived early to set up: we knit and crocheted several wee things to hide amongst the bushes and trees for the kids to find, and then we positioned ourselves scattered throughout so that people ran into us everywhere. It was like a knit attack!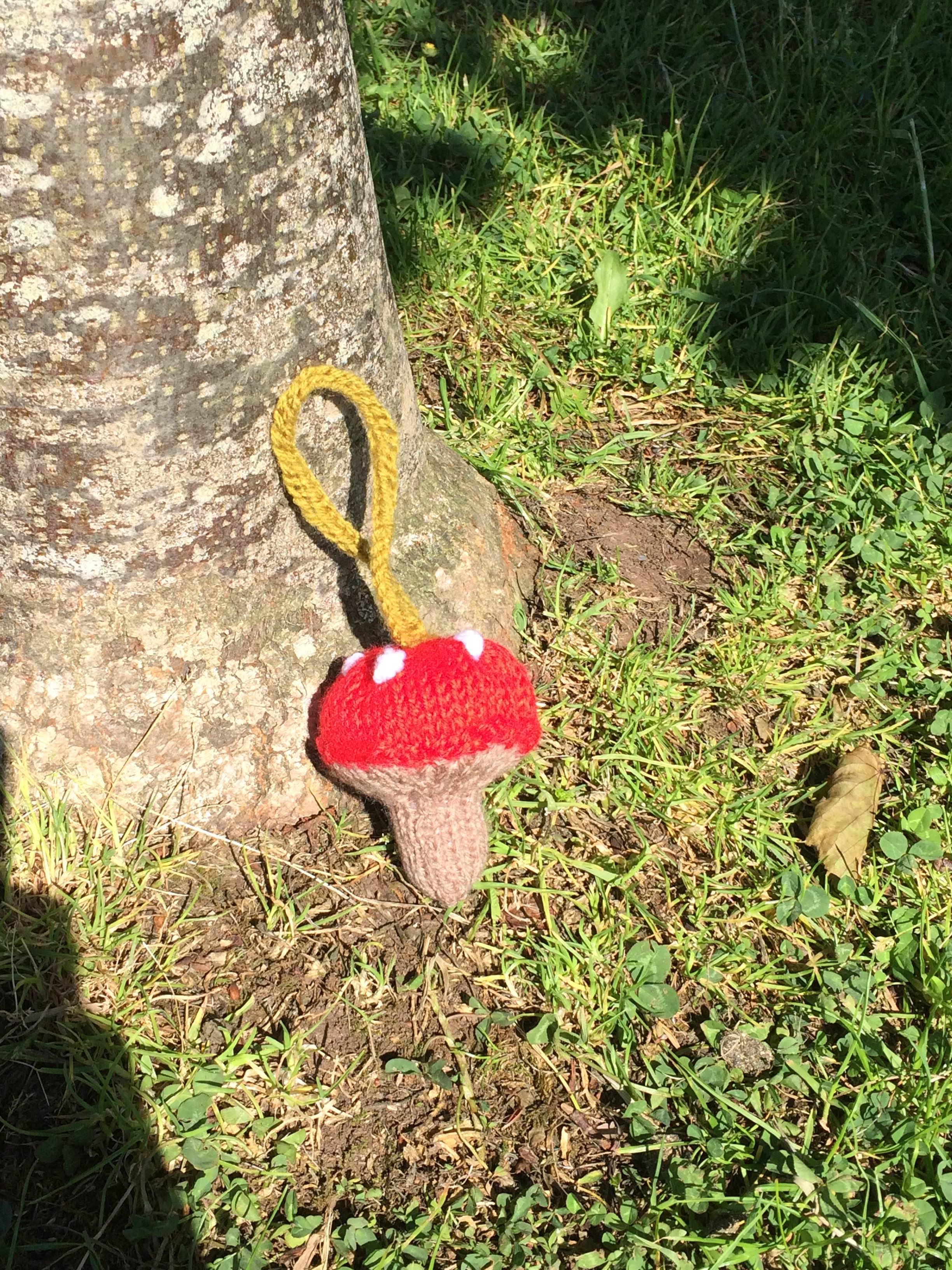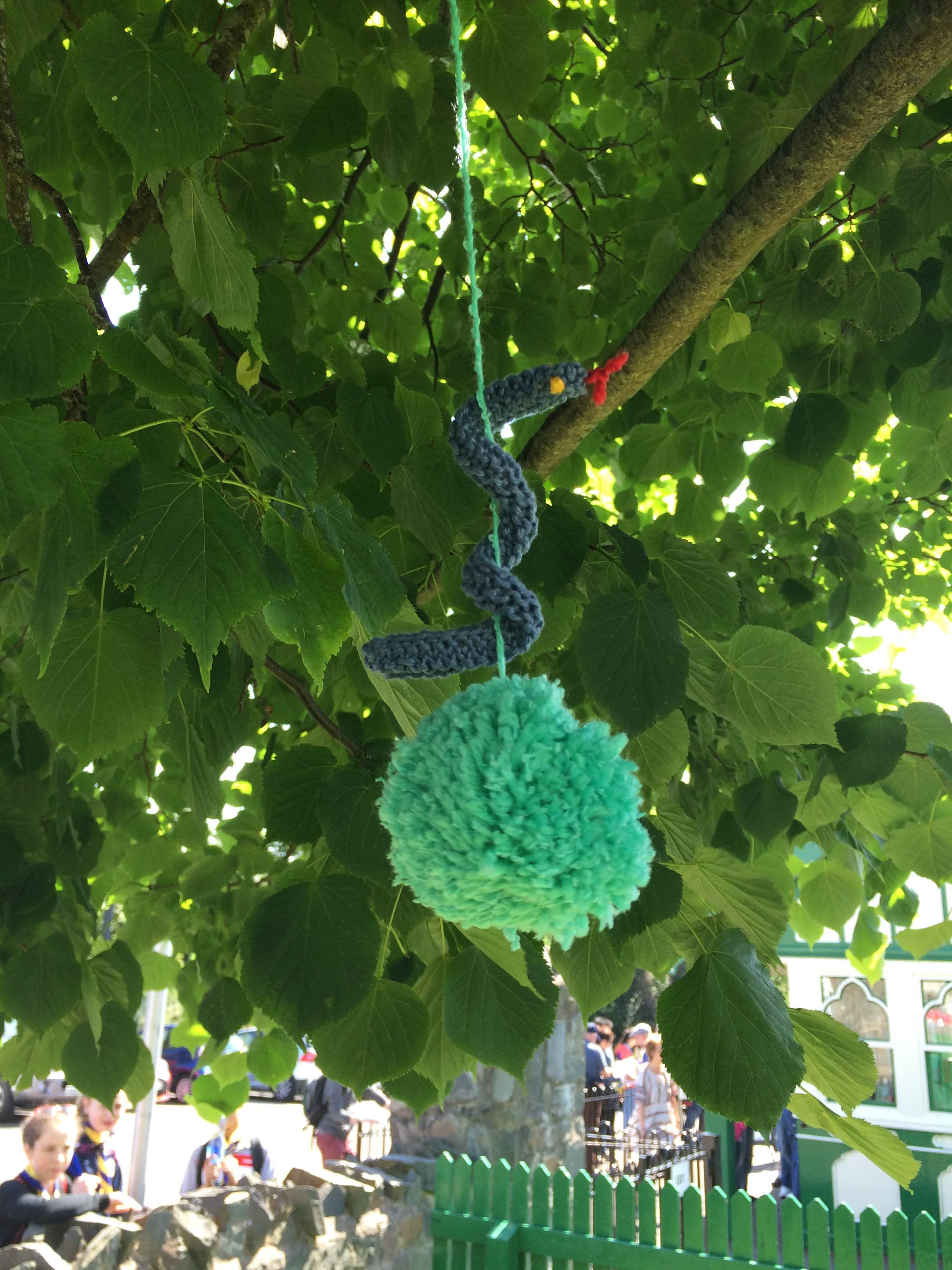 We made several new friends, and many more from the Belfast SnB Facebook group joined us. The Top Floor Art Craft Circle were there, and Pamela from NI Big Sock even joined us for a few rows despite being up to her ears in patchwork hexagons! (Thanks, Pamela!) And some of us were just excited just to get out for the day.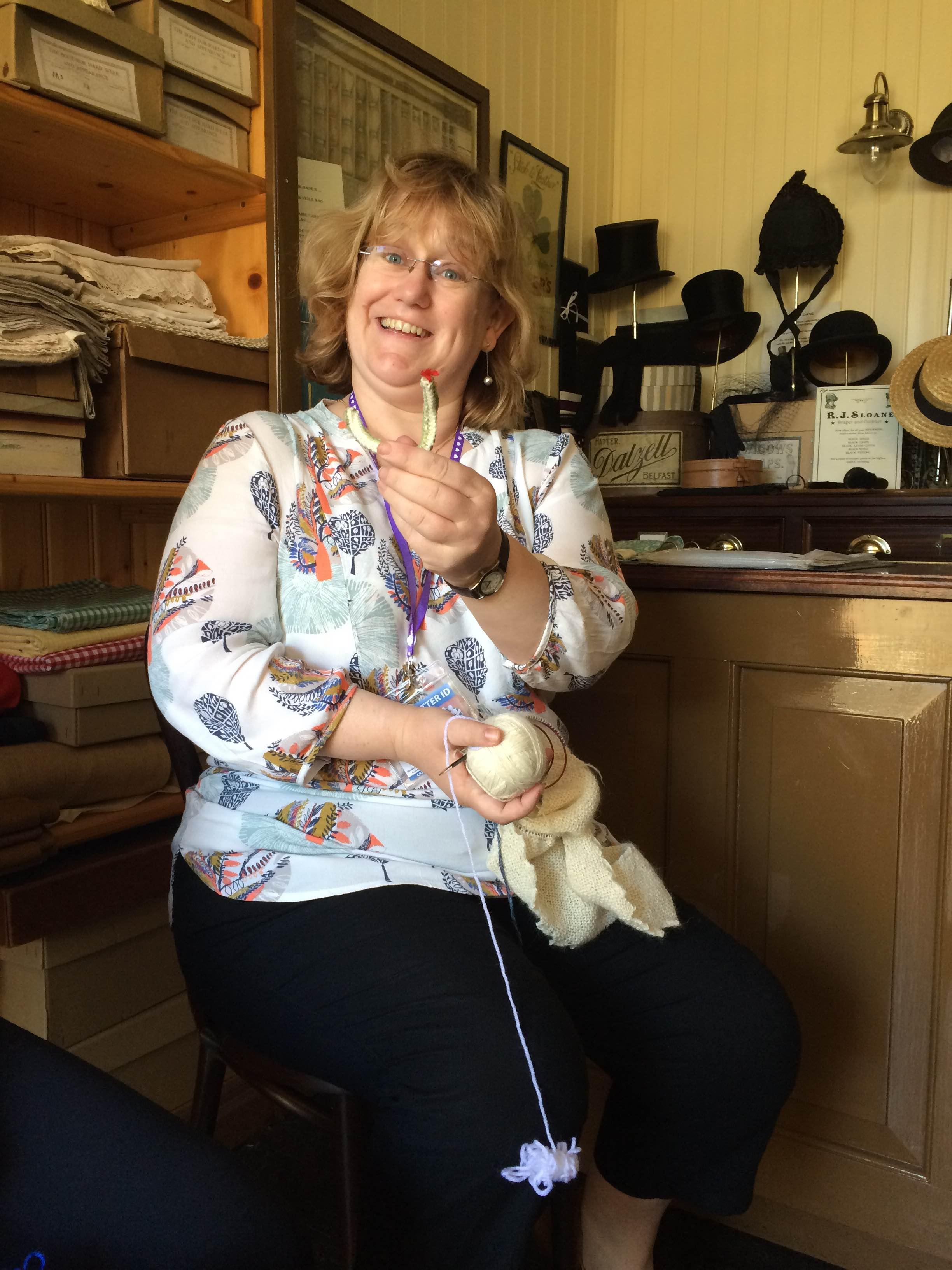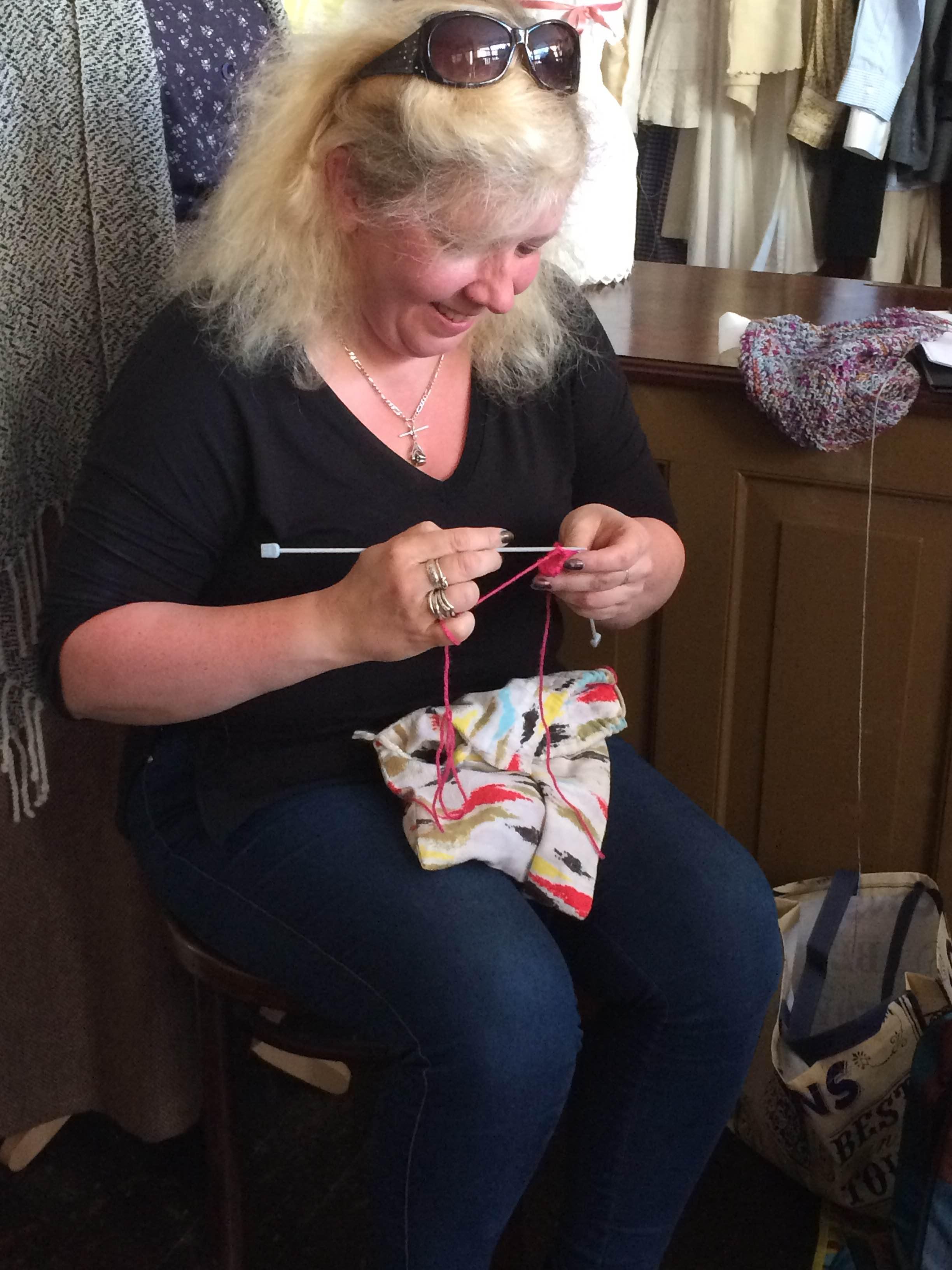 In addition to free entry to the museum if you brought your knitting, The Wool Shop in Bangor was kind enough to donate 50 free goody bags for the first 50 knitters/crocheters in the door! We got a sneak peak at what was inside: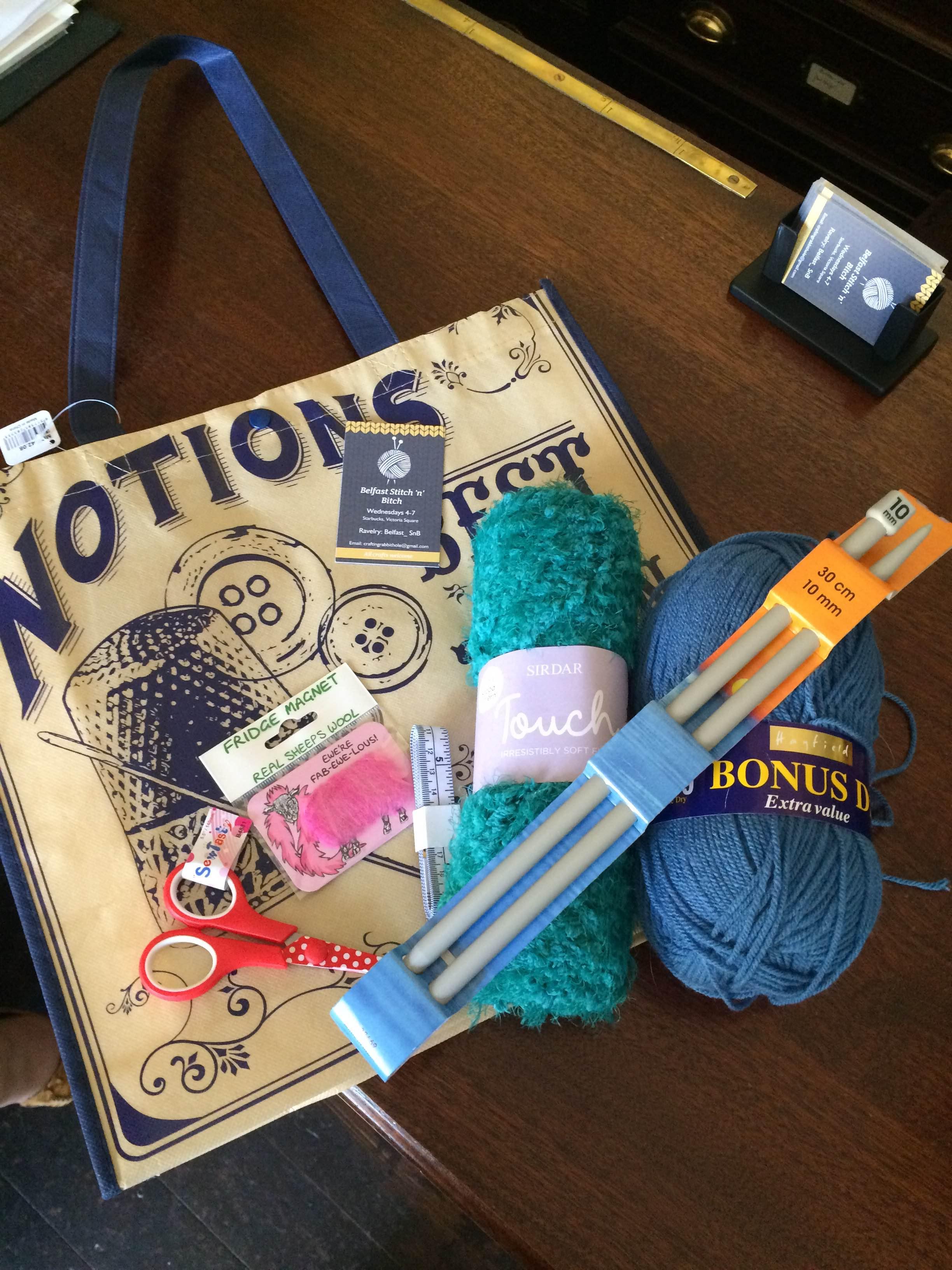 The museum's willow weaver also made a special display, just for the occasion! (This proved to be quite popular, as you can, um, see. Ahem.)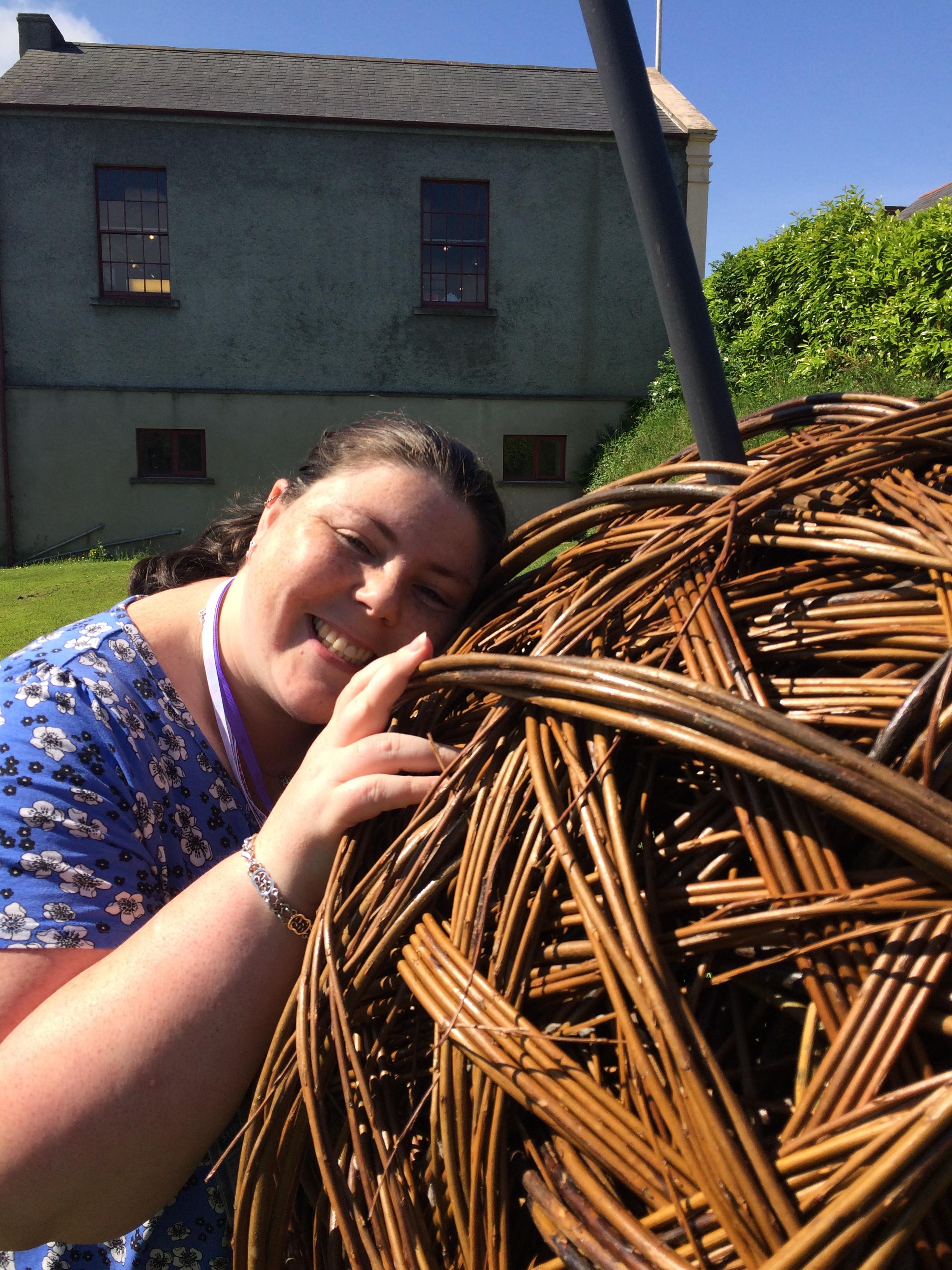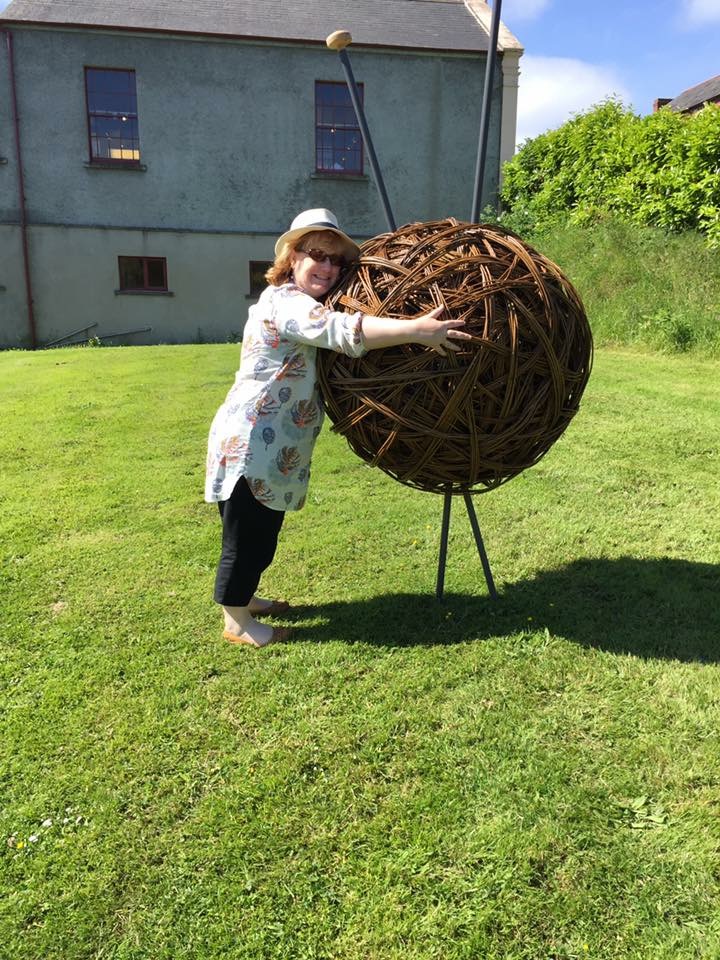 All in all it was a brilliant day. Nikki made us knitting bingo worksheets and a knitting related word search, in case we needed something besides out current wip to pass the time! There was plenty to keep us busy though. We watched Kay dyeing some gorgeous yarn specimens, and the Guild of Machine Knitters were there too offering a demo. Amazing stuff!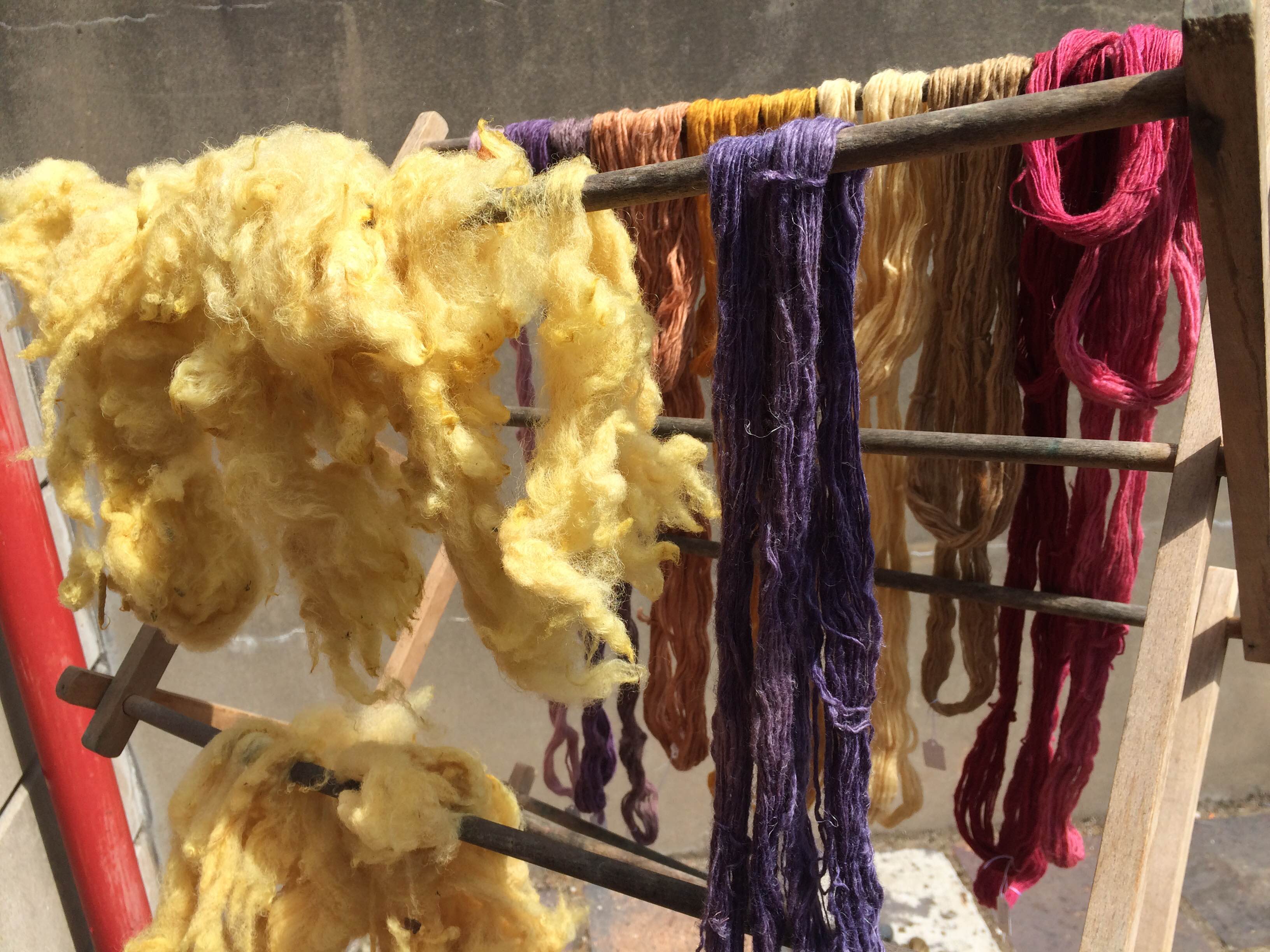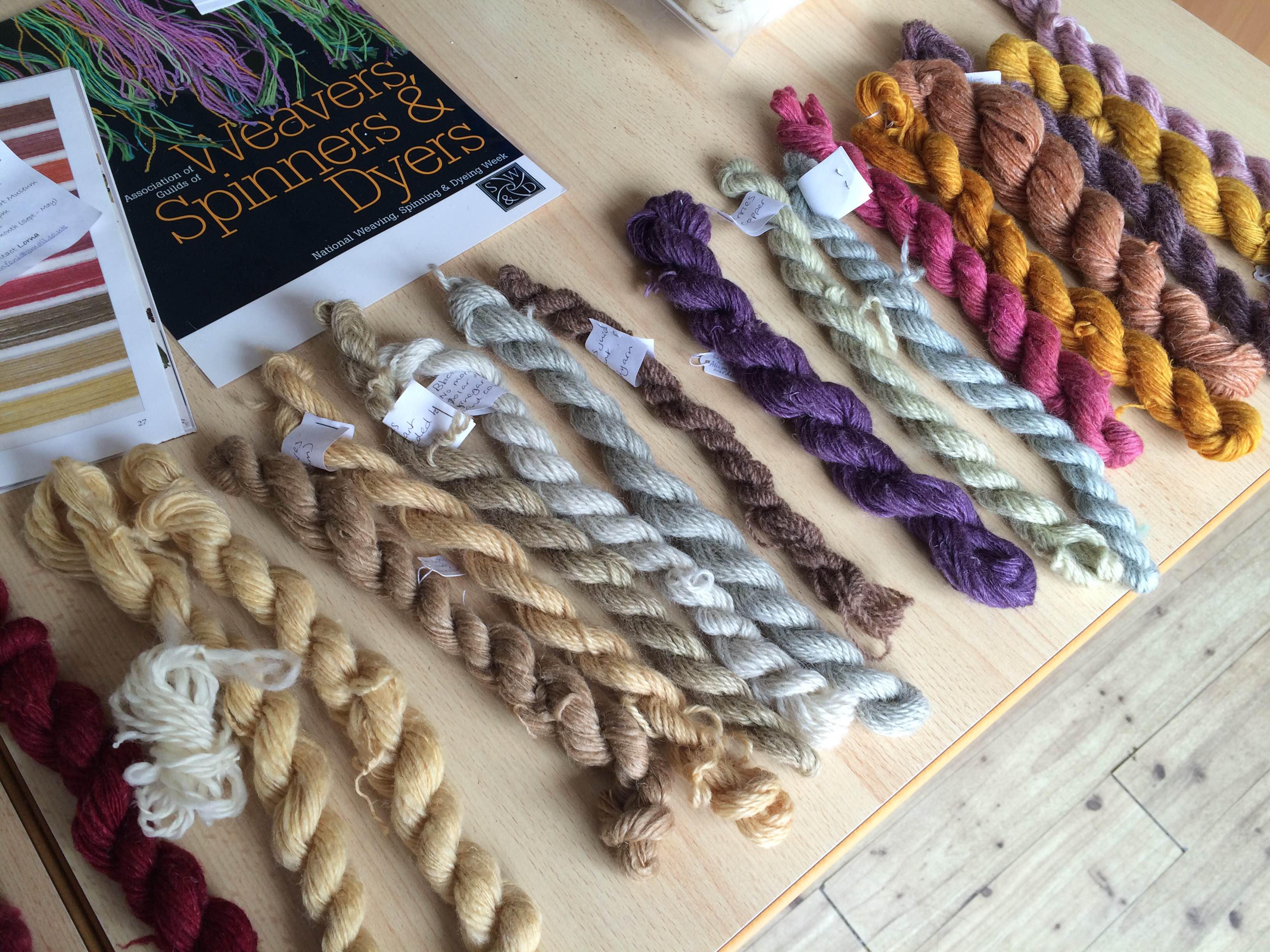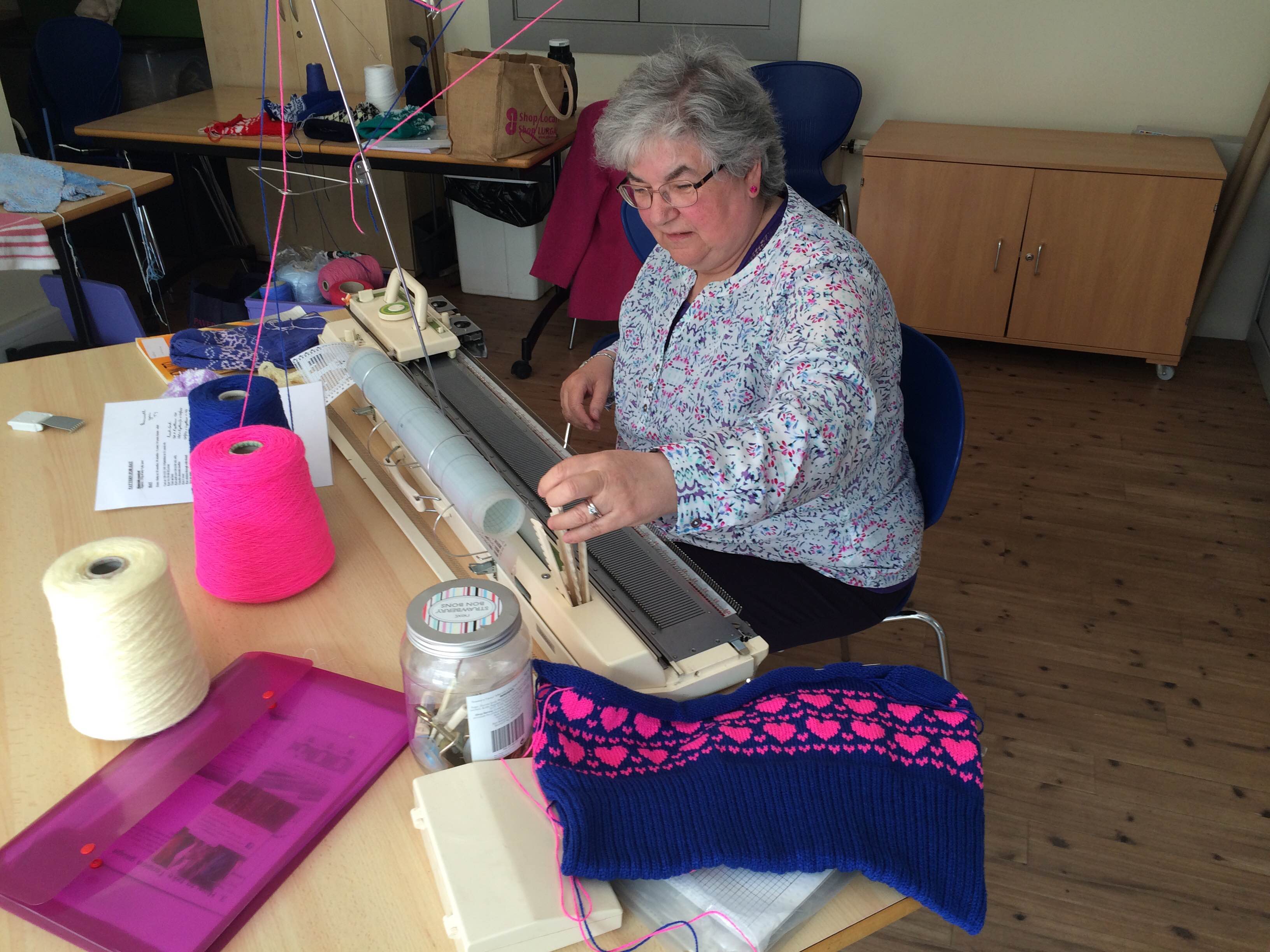 We had great weather for it, and had a picnic in the sun for lunch so we could all meet up and chat, because knitting in our respective places (The Bank House, the school, the cottage on Tea Lane, the draper's, and the Ballydugan house) was hungry work!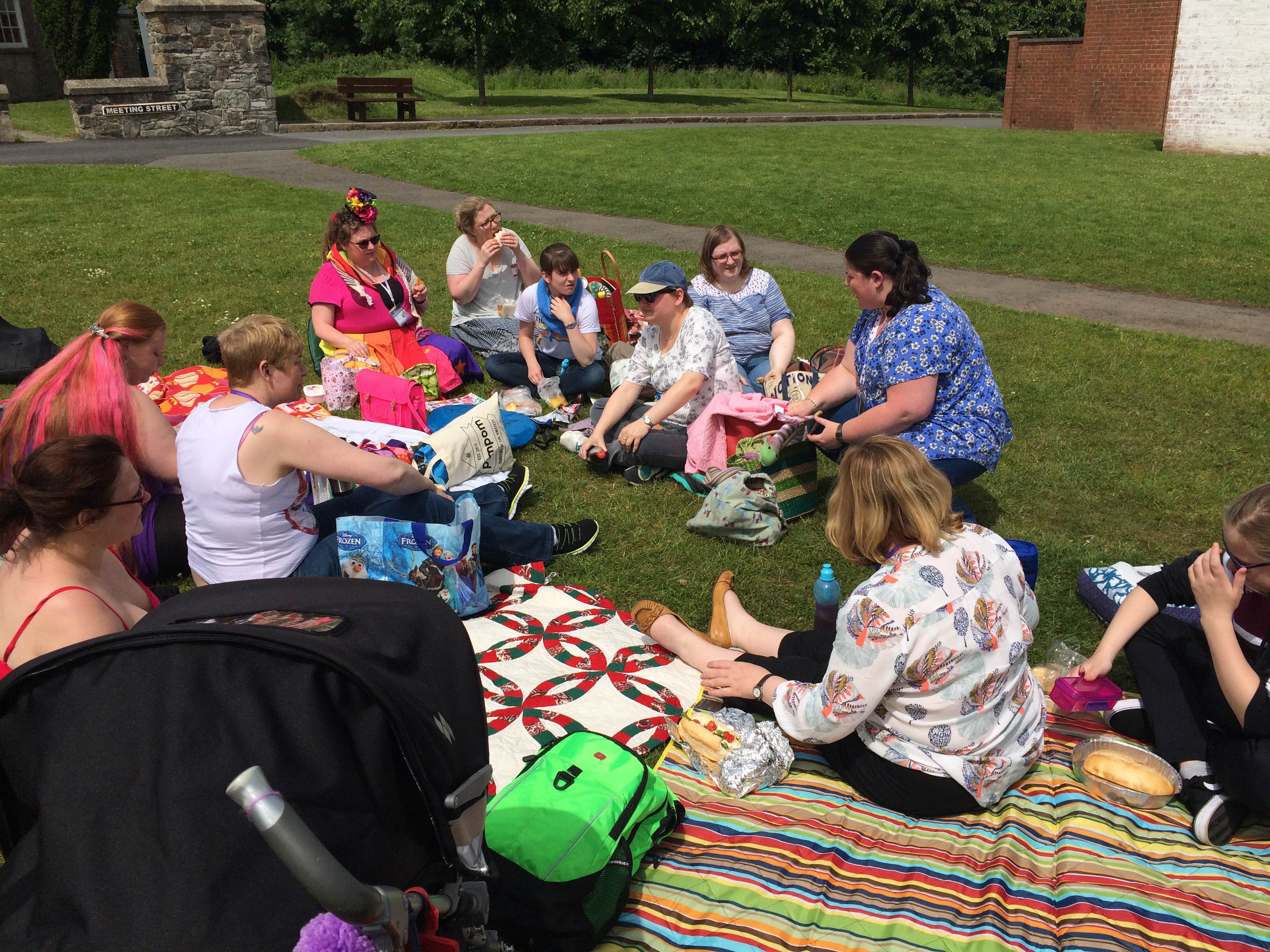 So there you have it. I tell ya, when we plan something, we don't do it by halves. Nikki, my Belfast SnB partner in crime, and I are dangerous when we put our minds to it! And of course I had help from my wee fella too! Much thanks to them both, for without them this wouldn't have been half as fun! And huge thanks to everyone who knit/crocheted wee animals for hiding and who came out to join us for the day!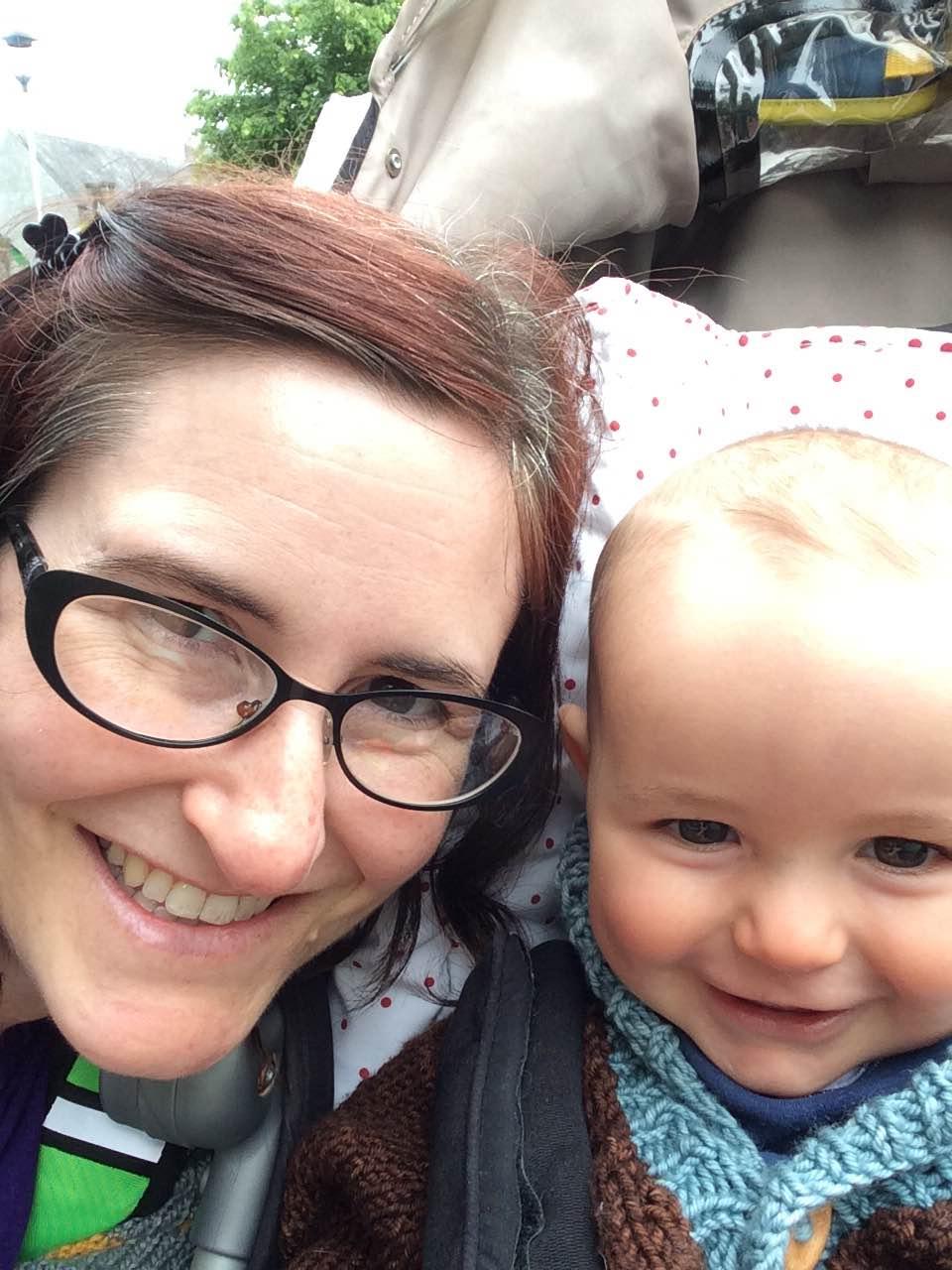 Happy crafting!